Resimac Home Loans
NZ
Resimac is a non-bank lending provider specialising in funding and wholesale distribution of lending products in Australia since 1985. They've expanded services in New Zealand and have been delivering competitive lending solutions and quality client service.
As an independent lending firm, Resimac NZ have set out a funding programme to make home loan applications convenient and accessible to Kiwis. They partnered with key investors to aid with lending opportunities for personal, business and home loans.
Use their Resimac mortgage calculator to determine the estimated home loan repayments based on how much you want to borrow. You can also visit glimp's comparison page and view other mortgage plans in NZ.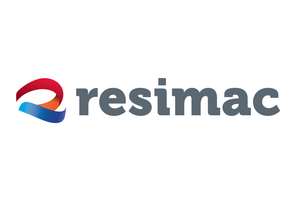 Why choose Resimac Home Loans?
Resimac NZ knows the needs of Kiwis, from individuals, employees and stakeholders, and assure them of innovative and smart lending services that fit all of their requirements. They have a wide range of home loan options that can compare with bank lending companies, and lending specialists to assist with decision-making and other borrowing methods that are accessible to them.
Resimac NZ: Rates, Deposits and Payments
Resimac offers mortgage rates from 2.99% a year for a fixed term to advanced interests depending on the type of home loan. Clients can borrow as much as $1.5 million and make weekly, fortnightly, or monthly repayments without additional fees.
You can check Resimac mortgage rates using your Resimac online account that includes all of your transactions, repayment schedule, and access to Resimac help desk in case of financial concerns with regard to your home loan.
Types of Home Loans with Resimac NZ - Rates, Calculator
Variable
Align loan payments to your income by choosing a variable rate home loan wherein you can make extra repayments, if possible, and reduce interests after 12 months of satisfactory payment.
Fixed Rate
Make life easier with a fixed rate home loan option wherein you pay a fixed interest during your preferred schedule. No changes will be made each period, regardless of market changes.
Self- Employed
Grab the opportunity to live in your own house despite your unsteady income with Resimac's Self-Employed home loan. Borrow as much as 80% of your property value and set payments at your convenience.
Adverse Credit
Provide a better home for your family despite financial challenges by choosing an Adverse Credit for your home loan. This gives you the chance to borrow funds with interest reductions based on each repayment.