Heartland Bank NZ
Heartland Bank is the leading reverse mortgage provider in Australia, and later in New Zealand working with its parent company, Heartland New Zealand Limited. After its bank registration with the Reserve Bank of New Zealand, Heartland NZ became the only country-based banking group to be part of the NZX Main Board. This makes it convenient for investors and clients to access more benefits especially in personal, business, rural, and home loan applications.
Heartland Bank introduces quick and smart mortgage solutions with its easy online platform which Kiwis can use to view home loan options and check finances hassle-free.
Does your heart say "yes" to Heartland's lending services? You can check with Heartland's mortgage plans to know the right deal for you or look at options here at glimp and start comparing.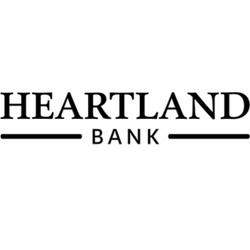 Why choose Heartland NZ?
Heartland Bank knows the challenges of getting a loan. Because of this, they developed a digital platform that's cost-efficient for Kiwis to use. They include all transactions that you'll make — from choosing a home loan to repayments — it's all in their Heartland app accessible at any time. This provides Kiwis better management of their accounts with just a few clicks.
Heartland Mortgage
Applying for a Heartland mortgage requires a few things. You must meet the age requirement of 18 years or over, should be a NZ citizen or permanent citizen, and the required 20% deposit upon approval of application. You may also check your estimated repayments using their Heartland mortgage calculator wherein you can select a term, type of loan and amount you're comfortable paying.
Types of Home Loans with Heartland NZ - Rates, Calculator
Heartland offers loan structures that are easy to follow and aligned to your needs and income. They ensure flexibility in choosing your mortgage rate, can be fixed or variable, depending on how you like it.
Fixed Rate
A fixed rate option ranges from 1.99% to 2.45% per annum. This is ideal for individuals who want peace of mind in making repayments at each period. They can opt to change fixed terms at the end of each year, provided they make satisfactory payments.
Reverse mortgage
Heartland Reverse Mortgage is a home loan option dedicated to the needs of those ages 60 years old or over. Opting for this type of mortgage allows them to continue living in their own home located in the same community for as long as they please.
Floating
One way to pay off your mortgage faster is choosing a floating home loan option which starts at 2.95% per annum. Your mortgage rate can increase or decrease according to market changes.