Momentum Life Insurance
Momentum Life is a leading life insurance company in Australia and New Zealand, offering quality insurance solutions. They aim to give customers assurance for their family and loved ones by providing comprehensive life insurance and customer-oriented service, making them the best among providers in NZ. In 2020, they received a Platinum Award for delivering excellent service and bringing trusted financial products to Kiwis and customers across Australasia.
Ensure your family's future with Momentum Life insurance for an easy application process and affordable benefits. If you're planning on getting life insurance but unsure which option is the right one for you, check out life insurance deals at glimp!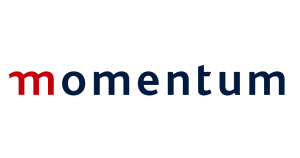 Why choose Momentum Life NZ?
Momentum Life makes customers their priority above all else. They provide them with world class insurance products for lifelong care of the insured and their beneficiaries. Their quick and easy application makes it convenient for individuals as young as 18 years old to get a policy over the phone with no extra paperwork needed.
13-month limitation
Momentum Life welcomes new applicants for their life insurance needs. However, if you have commitments with another insurer, be sure to check their terms and conditions before switching or adding policies. In case of you or your insured partner's intentional injury or suicide within the period of 13 months of your cover start date or from the reinstated policy date, Momentum Life will not be subject for life insurance benefit.
Momentum Life Platinum Cover
Selecting a Platinum Life Cover entails comprehensive benefits for you and your family with a lump sum payment in case of your untimely death or diagnosis of a terminal illness. All are open to apply between 18 to 65 years old without need for medical or blood tests to assure a policy as long as you've completed the health and lifestyle check with Momentum Life's insurance specialists.
Additional Benefits
Before the final assessment of your Platinum Life Cover, you might be required to submit additional information to ensure that you'll get the right benefits. For the meantime, you'll be given a free interim Accidental Death Cover for 30 days. You can check your Accidental cover with their Life Policy Wording and get an idea of your coverage with Momentum Life.