UniMed Health Insurance
UniMed Health Insurance are one of the "big four" New Zealand insurance companies, holding a strong financial position despite their low-profile, low-key approach to brand-building and marketing. They've provided Kiwis with health insurance policies for over 30 years, and recently won the Canstar Blue's Most Satisfied Customers, Health Insurance Award in 2020; a testament to their great customer service.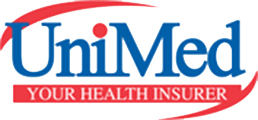 Why choose UniMed NZ?
UniMed Health Insurance offers six main selling points for their health insurance:
Big Four
UniMed Health Insurance is one of NZ's top health insurers, despite their relatively low profile. They are popular among employers, providing cover for a number of NZ's largest businesses, as well as hundreds of small to medium sized enterprises.
Competitive Insurance Premiums
As a 100% Kiwi, not-for-profit insurance company, UniMed NZ easily offers some of the most competitive rates in the market. They're transparent about not having any shareholders in NZ or overseas, leaving more money to pay out in claims to their members.
Excellent Customer Service
Looking after their customer's interests is UniMed's top priority. In fact, UniMed claims that their small size and lean structure allows them to easily adapt to the changing needs of their member base. Enjoy fast turnarounds on claims, receiving an answer within two days of receipt with UniMed!
Members First
UniMed aims to have a balanced approval and decline rate, paying around 85-88 cents for every dollar of premiums received. Any surplus is kept in reserve, in preparation for any future adverse claims.
Excellent Rating
UniMed has an A (Excellent) financial strength rating from AM Best. With their low overheads and low-key marketing, they manage to pay out for approved claims while keeping a healthy reserve. This allows them to provide for their members in the long-haul.
Excellent Service
UniMed employs a regional team of Account Managers that offers fast service to members, with a toll-free customer service team that's ready to provide assistance.
Types of UniMed NZ Health Insurance policies
Health Positive
For your everyday health insurance cover necessary to keep yourself in good shape, UniMed offers their Health Positive policy! This plan will reimburse you either 50% or 80% of the price you pay for daily medical expenses. Do note that there's no cover for surgery, however no stand down periods apply before you claim.
UniCare Advantage
For bigger procedures, try UniCare Advantage. This plan covers a wide range of health costs and procedures, such as eligible surgery costs, specialist consultations, and diagnostic tests. Costs up to $100,000 per admission are covered, reimbursing 80% to you when you take out a plan with UniCare.
Hospital Select
This is UniMed Insurance's full cover plan, offering a more modular structure and full coverage for eligible surgery. You can choose from different excess options in order to reduce your premiums. The cover can also be extended to include your everyday health costs, dental, and vision expenses. Eligible surgical procedures are covered in full for up to $300,000 per admission, including the related consultations and diagnostics pre and post surgery.
Unimed Health Insurance FAQ
You start by completing their UniMed claims form. Simply include information about the treatment and its purpose, as well as the receipt and your bank account details. Once approved, your reimbursement will be paid directly to your account.
Claims are usually paid out within three business days after processing. Claims can be paid out on the same day of processing should you provide your bank account details in order to directly deposit your reimbursement. However, more complex surgeries and procedures may take a longer time to process, so keep in touch with them for more details.
UniMed sorts employers out into two groups: Subsidised and Voluntary. Subsidised Groups are groups where employee premiums are paid in full or partially by their employer. UniMed claims to offer their most attractive terms to this group, providing discounts and even cover for pre-existing conditions.
A Voluntary group only has employers promoting the health insurance plans to their employees at a discount, without paying for any premiums. This group tends to have lower participation, resulting in smaller benefits to employers compared to a Subsidised group.