AIA Health Insurance
Backed by 100 years of history in providing quality healthcare, AIA Health Insurance strives to make Kiwis live healthier lives by encouraging them to take small steps towards a more positive lifestyle. New Zealand operations officially started back in 1981 as a member of the American Life Insurance Company (ALICO), and today, their NZ headquarters is located in Takapuna, Auckland.
AIA Health claims to offer an innovative product suite geared towards a healthier NZ. Their health policies cover hospital, surgical, and diagnostic benefits, helping Kiwis deal with the rising costs of healthcare in NZ. With many Kiwis facing delayed treatment due to the long waiting lists under the public health system, getting an AIA health insurance quote can point them towards a faster solution, allowing them to get treatment sooner.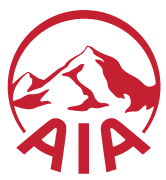 Why choose AIA Health Insurance?
AIA Health insurance can help with an extensive array of health conditions and unexpected medical bills. They take pride in being with their clients from diagnosis until treatment. With AIA, you're in control of your finances, as they provide different options to suit your budget. For example, when you choose a higher excess, you'll pay a lower premium.
AIA Vitality
Access a science-backed health and wellbeing program when you sign up with AIA health insurance! AIA Vitality provides you with the tools and support you need to conduct relevant health checks and other incentives to motivate you to get healthier! Under AIA Vitality, you can get:
Know your Health
Online and offline health assessments
Free annual in-pharmacy health checks
Discounts with health professionals
Access to the AIA Vitality app that helps track your progress
Improve your Health
Discounted Garmin and Fitbit devices
Free access to Allen Carr's Quit Smoking program
Personalised physical activity targets every week
Additional support and rewards for looking after your mental health
Enjoy your Rewards
Up to 300 Airports Dollars™ per membership year
Up to $260 in Active Benefits vouchers per membership year
50% discount on spa vouchers and movie tickets
Earn Airports Dollars with AIA!
Kiwis can earn Airports Dollars™ for any purchase of an AIA or Sovereign branded policy. You'll get 1 Airpoints™ Dollar for every $100 premium paid on your insurance. Simply login to MYAIA in order to register your Airpoints™ number to your account!
Multi-Benefit discount
Save more when you sign up for two or more eligible insurances with AIA. Their Multi-Benefit discount is given to Kiwis who signed up for a life insurance policy with a minimum sum of $100,000, and who have one other insurance policy with them.
Types of AIA Health Insurance quotes and policies NZ!
AIA Private Health
Deal with unexpected medical costs for important procedures such as diagnostic testing, cancer treatment, and even surgeries. With this policy, you can make an AIA health claim for surgery, cancer cover, hospitalisation and even overseas treatment, so long as it's within the sum you're insured for. Choose a convenient time and place for your procedure under a medical provider of your choosing when you get an AIA health insurance policy!
AIA Private Health Plus
Is your current AIA health policy not adequate for your needs? Expand your coverage with Private Health Plus! You can get additional coverage for specialist consultations and tests, reproductive health, and a health screening allowance under this policy.
Compare policies with glimp and get a comprehensive health insurance that guides you towards a healthier lifestyle in NZ!
While you can rely on NZ's public health system to take care of you during your time of need, having private health insurance can be handy for a multitude of reasons. When it comes to AIA health insurance for instance, you are eligible for:
$500,000 extensive cancer cover from diagnosis, to treatment and recovery
Up to $200,000 for major diagnostic testing and imaging
No annual limit on the amount you can claim for surgery
Overseas treatment
Obstetric care allowance
Waiver of premium
Public hospital cash grant
Mental health support
You can make a claim online! Simply visit their Make a claim page at the official website and you can fill out AIA's health insurance claim form. You can also call them on 0800 500 108 Monday to Friday from 8am to 6pm.
A waiver of premium benefit will waive your premium payments while your insurance remains in place, should you become unable to work as a result of total disability.
This waiver is for those who are unable to perform at least one important income-producing duty or engage in the occupation they were involved in prior to their disablement date for more than 10 hours per week, and under the regular and personal care of a registered medical practitioner.