Domino's Pizza Coupons, Vouchers and Deals 2021
Having a pizza party anytime soon? Serve up the irresistibly delicious pizzas from Domino's! For even better value, you can get them at discounted prices here at glimp.
We have all the latest coupons, vouchers, and deals that you can use at your local Domino's store. Whether you're munching a whole pizza by yourself or sharing it with others, check out the deals here first that can help you save money!
Domino's Pizza in New Zealand
Domino's Pizza opened their first NZ store in Johnsonville, Wellington over 13 years ago. Today, they've since expanded to open over 100 stores across the country. This is thanks to their pizzas that have captivated the taste buds of Kiwis.
Whether you're in Wellington, Hamilton, Auckland, Tauranga, Dunedin, Christchurch, or in the surrounding suburbs, there's always a store near you. The great thing is that they're planning to open up a hundred more stores over the next 5 years!
Where to get Domino's coupons in NZ
Kiwis love Domino's Pizza… and for good reason! Their deep dish Meat Lovers, cheesy New York-style pizza, and classic Mr Wedge are some of their most-loved dishes. If you're craving some savoury treats, Domino's is your go-to pizza place.
With Domino's offer coupons, you can now purchase your favourite pizza with big discounts! Be sure to present these vouchers whether you're dining in, getting takeaways, or having food delivered to your doorstep. New discounts are added all the time, so make sure to check our website regularly.
How to redeem your coupons
Redeeming your voucher isn't rocket science… it's an easy process that you can do in just a few steps! These coupons are available to use for both pickup and delivery – so if you feel like staying in for the night, you can still have your freshly-made gourmet pizza delivered right to your doorstep!
Domino's are committed to providing better food, better technology, and a better customer experience for Kiwis. This is why they offer plenty of vouchers for you to enjoy. However, these come with an expiry date, so check these first before heading to your local store.
---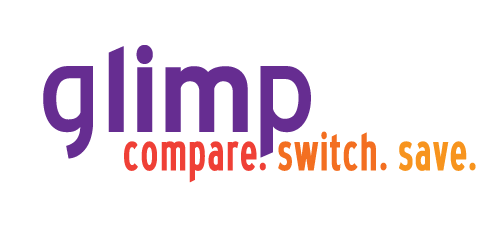 Get more with Glimp
Here at Glimp, we aim to help you save money – not only on the purchase of your food, but on your utilities as well! We're dedicated to helping New Zealanders find the best deals on their broadband, electricity, insurance, credit cards, and more.
We're on a mission to help Kiwis find, compare, and save on their everyday expenses. You can compare broadband, mobile plans, as well as many other services to find a deal that best suits your needs. Compare, switch, and save with us at glimp today!
Head over to our online comparison tool and discover just how much you could be saving on your bills.
---