Kiwibank Contents Insurance
Kiwibank is an ambitious bank that strives to improve the local community by ensuring that their profits remain in NZ. The brainchild of politician Jim Aderton, the bank was born in 2002, providing banking services via PostShops throughout NZ. Kiwibank contents insurance helps take the sting out of replacing broken items in the event of unforeseen incidents, helping you recover quicker.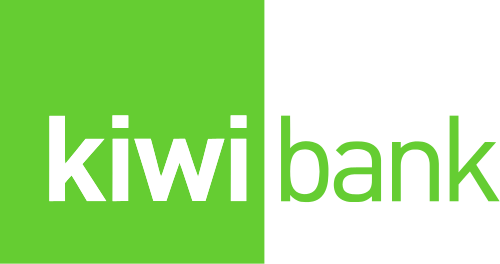 Why choose Kiwibank Contents Insurance in NZ?
Kiwibank contents insurance works fast, allowing you to get a quote and sign up in just three minutes! They field a team of insurance specialists to help sort out your policy. It's very easy to estimate how much your insurance will cost you to replace all your things. Main benefits of their contents policy are:
For items like furniture and appliances, Kiwibank will replace your appliances with brand new ones, with other items like computers and camping equipment will be covered for present-day value.
They'll cover your belongings at home while you're out and about.
Jewellery is automatically covered for up to $3,000 per item though more expensive items can be covered if you talk to them beforehand.
Package discount should you purchase Kiwibank contents insurance along with other policies like car or house insurance.
Kiwibank Contents Insurance in NZ
Protect the things that matter to you most. Kiwibank Contents Insurance can protect your things from loss that occurs during the period of insurance. The policy generally covers the following items in your home:
Household goods and personal effects
Furniture and furnishings including rugs, carpets, blinds, and curtains
Electric wheelchairs, mobility aids, and domestic garden appliances like lawnmowers and even golf carts
Portable swimming pools and spa pools
Watercraft and its corresponding parts and accessories
Parts of aircraft and similar aerial devices that are not attached at the time of loss
Wedding or Christmas presents for other people kept at home at the time of the policy
Benefits of purchasing a Kiwibank Contents Insurance include:
New-for-Old Replacement for most items, with a select few covered for present value.
Jewellery up to $3,000 for each individual item or $15,000 total for all unspecified items.
Keys and locks up to $1,000 should they be illegally copied or stolen.
University and boarding school extension which insures your children's contents while they're away on boarding school. Tertiary students are covered for up to $5,000.
Overseas travel cover for up to $5,000 for any loss to clothing, cameras, and personal effects while travelling within Australia or the Pacific islands.
Legal Liability for up to $2 million should you accidentally damage someone's property or $1 million should you cause bodily injury.
Additional built-in benefits include:
Cover for up to $1,000 for business tools that aren't already covered by another insurance policy.
Children's contents left at the house while they're travelling overseas.
Limited cover for contents in commercial storage up to $50,000 for up to six months.
Standard cover for up to $25,000 for alternative accommodation should your house suffer loss or damage that renders it uninhabitable. It's possible to raise this up to $50,000.
Limited cover for up to $50,000 for your contents on the move from one permanent address to another.
Up to $15,000 for the loss of your office furniture or equipment that you use in your home for earning income.
You also get an optional benefit to cover your spectacles and contact lenses when they're lost or damaged. No need to pay an excess for these when you take out Kiwibank Contents Insurance in NZ!