AMI Contents Insurance
AMI has protected Kiwis around the country for over 90 years, acquiring a reputation as one of NZ's most trusted insurers. They received the Reader's Digest Highly Commended Trusted Brand award for General Insurance for eight years now. AMI Contents Insurance has also been voted as New Zealand's Gold winner for Quality Service.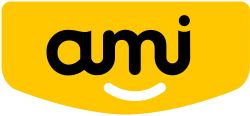 Why choose AMI House and Contents Insurance?
AMI house and contents insurance is eligible for a multi-policy discount which gives you even more savings on your policy! They also have a strong AA- strength rating, which means they have a 'Very Strong' ability to pay out claims.
Keys and Lock Cover
Easily replace lost keys and locks with this added benefit without applying any excesses. Get up $500 worth of cover under an Advanced policy and up to $250 under a Premier policy.
Credit and Debit Card Cover
AMI Contents Insurance will reimburse you for any illegal or fraudulent use in case your credit or debit card is lost or stolen. Get a maximum of $1000 for both cover types when you sign up with AMI!
Generous discounts on premiums
Choose a higher excess and get discounts on your premiums. See how much you need to spend and how much you can save when you use AMI Contents Insurance calculator to get a good estimate.
Types of AMI Contents Insurance policies NZ:
AMI Insurance Advanced Contents Policy
This is the highest level of cover provided for any household item or possession. Under this level of insurance, items can be covered for either repair or market value. Breakdown of the items are outlined below:
For Repair or Replacement:
Furniture
TV, stereo, and video devices
Fridge and freezer
Microwave oven
Most electrical appliances
Cutlery, crockery, and utensils
Desktop PC and components
Carpets under 10 years old
Curtains
Spectacles, dentures and hearing aids
Jewellery and watches
Light fittings
Works of art
Cosmetics and toiletries
Lawn mower and tools
Canoes and small watercraft up to $500
For Market Value Cover:
Clothing and footwear
Household linen
Bicycles
Sports and camping equipment
Computer software
Carpets over 10 years old
What is covered under an Advanced Insurance policy?
Natural Disasters
Legal liability
Business Equipment
Canoes and Small Watercraft
Temporary Accommodation Costs
Up to $2,000 storage for your items while your house is uninhabitable
Combined excess for house and contents insurance
You can also get these optional add-ons on your advanced policy:
Matching Carpet Cover - If your insurer is unable to repair or find a replacement for a damaged carpet, they can replace all carpets, curtains, and blinds so everything would match.
Bike Cover - You can get a replacement for the sum insured on your bike should you damage it while riding or racing, or even when it's stolen from your secure building.
Premier Contents Insurance
This is a cheaper plan with a lower level of cover. Most household items are repaired or replaced if they are under 10 years old while furnishings need to be under 5 years old. Everything else is covered for market value.
Repair and Replacement for items under 10 years old:
Your furniture
TV and Stereo
Fridge and freezer
Microwave Oven
Electrical Home Appliances
Your lawn mower and tools
Repair and replacement for items under 5 years old:
Carpets
Curtains
Spectacles, dentures, and hearing aids
Market value cover:
Major household items over 10 years
Carpets and curtains over 5 years
Any item damaged or lost away from home
Jewellery, watches, and any unset precious stones for $1,000 per item or $15,000 for all if not specified
Works of art up to limited $2,000
Light fittings
Clothing, footwear, and household linen
Cameras and its accessories up to $2000
Bicycles
Computer software
Crockery, cutlery, and kitchen utensils
Canoes and small watercraft up to $500
Other household belongings
What is covered under Premier Contents Insurance?
Natural Disasters
Legal liability
Business Equipment
Canoes and Small Watercraft
Temporary Accommodation Costs
Combined excess for house and contents insurance