Avis Car Rental
Avis Car Rental New Zealand services over 39 convenient locations, including major airports. They have a range of vehicles from compact cars for single travellers to SUVs for families.They're committing to be environmentally responsible and include Electric Vehicles (EVs) in their list of vehicles as well. If you have any plans on going around NZ soon, choose Avis Car Rental in Auckland, Christchurch, or Wellington to take you to your destination!
Get access to exclusive offers — travel 2 days more while getting a 30% discount, earn Airpoints Dollars, and many more. Download the Avis Car Rental app for your next trip and get around NZ conveniently!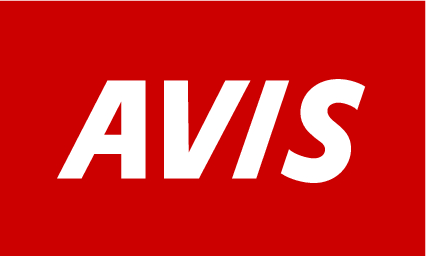 Why sign up with Avis Car Rental?
Avis Car Rental New Zealand makes sure you're safe on the road until you reach your destination. If something happens, they'll provide you with roadside assistance as included in their rates. Make a reservation with Avis Car Rental in Christchurch, Auckland, or wherever in NZ.
Multi-Island Hire
Avis Car Rental's Multi-Island Hire is a one-stop hire for fleets you'll need to cross the North Island and South Island. No need to worry about making multiple reservations with different providers because Avis Car Rentals can accommodate your entire journey. They'll simply drop you off at one port and have you collected by another vehicle after crossing the other island.
Making a reservation with this option gives you convenience because all you need to do is make arrangements — from the pick up date to the final drop off location — and to send your travel itinerary to them.
To score some exclusive discounts especially for an Avis Car Rental for Airport pick up, use our comparison tool here at glimp!
Avis Car Rental Services NZ - Airport, Auckland, Christchurch
Commercial Truck Hire
Avis has a range of heavy-duty vehicles for all jobs and needs. You can opt for this option when you have a trip with family and friends. You can also choose a truck for your house moving needs. See different vehicles like cargo vans, hardside trucks, curtainside trucks, refrigerated vehicles, tractor units, and many more!
Avis Car Rental for Airport
Let an Avis Car Rental in Wellington and other primary stops to take you at your destination. They have rental cars at the ready in prime locations and drop-off points. Say goodbye to the hassles of getting in line or waving for a taxi, and let the car go to you instead. Make a reservation with Avis and travel hassle-free!
Avis Preferred
Manage your ride and skip the quote especially when you're in a hurry with Avis Preferred! Download the Avis app, manage your bookings on-the-go, and head over to Avis the booth or express line to skip the long lines when you need a car rental fast.