Zooma Car Loans
A winner of the Deloitte Fast 50 awards in technology for growth in 2017, NZ Fintech is the brainchild of Zooma. Zooma was created to enhance lending in the digitally connected world. And because of this, everything is done 100% online. Going digital quickens the lending process and makes everything convenient for borrowers, unlike in traditional financial institutions that can demand plenty of legwork from clients.
Zooma car loans feature what most clients want in a car loan like fast loan approval, 100% finance option, and low fees. Because of this, they can suit most needs. Zooma Finance lessens the financial barriers and ensures everyone gets a chance to apply for a car loan.
Should you choose a car loan from Zooma? Head over to our comparison page and find out how Zooma car loans compare with other offers.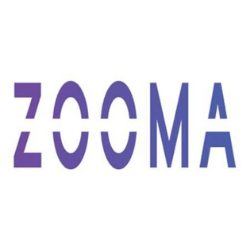 Why choose Zooma car loans?
Zooma is equipped with the right technology to revolutionize the lending process start to finish. Look no further for an asset to register because the car you'll buy will be the security for the loan. They'll install their tracking device in your car which will immobilise the vehicle when you default on payments. This tracking device is also helpful in emergency situations when you need to locate your car.
Is Zooma car loans right for you?
If you don't like high provider fees, deposits, and early repayment fee, then Zooma car loans can suit you. They make lending favorable for the borrowers, allowing you to buy your dream car without worrying about the costs. Without strenuous conditions on your loan, you can become more empowered as a borrower.
Zooma Secured Car Loans NZ - Interest Rates & Fees
Features
Zooma finances your car from $5,000 to $30,000 which you can repay up to 3 years. How much you can borrow depends on your personal circumstances. Zooma practices responsible lending and makes sure that you can make proper repayments. They can give 100% car financing as long as you meet the criteria. Customer-centric service is Zooma's pride as this puts clients at the center of everything they do. Zooma is open about car loan fees and charges. They make it a point to update their website and reach out to their clients for any changes.
Fees and charges
Interest rate varies from 19.97 - 34.97% p.a. based on the borrower's income, credit history, class of drivers licence, and other factors relevant to the loan. Aside from the interest, the following fees, among others, will be charged:
Establishment fee of $21.23 (includes the processing, assessing and approving your finance application, and will only be charged once your application was approved)
Credit check fee of $9.15
PPSR registration fee of $15.40
Licence check fee of $3.15
Tracker installation fee of $150
Tracker cost of $225
Default fees (applies whenever there's a breach in the loan agreement)
Standard criteria
To qualify for Zooma car loans, you must meet the basic criteria (additional policies may apply):
Be 18 years old or above
Must have an NZ driver's licence
Not currently bankrupt or a beneficiary
Have an employment for more than 6 months
Must have an active bank account where you receive your salary
Have a computer with internet access
Must have an email account and mobile phone
You also need to complete the online application and to pass the employer checks.