Nectar Car Loan
Nectar NZ is an online lending company whose mission is to provide Kiwis with the simplest and most transparent way to get a loan through interactive technology, low costs, and competitive interest rates.
You'll get a car loan based on a comprehensive assessment of your profile, a 360-degree method using various data sources, to give you the right deal. Nectar loans are personalised so you won't doubt whether or not you can make your regular payments. You can review your car loan options anonymously or with the help of Nectar's experienced team.
Head over to our comparison page and find out if Nectar loans are most suitable for you over offers from other NZ providers!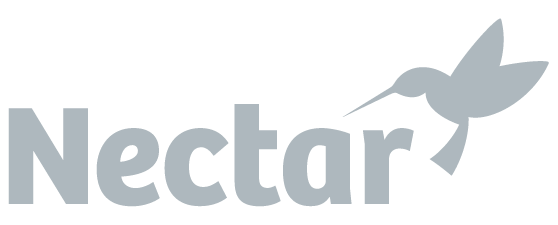 Why should you apply for Nectar loans?
You'll get car loans that suit your lifestyle. You don't need to register a security when applying for Nectar loans. Because loan applications are 100% online, it'll only take at least 7 minutes to get an approval. Once approved, funds can be transferred to your account on the same day. If you want to make a full repayment earlier, you can do so without any additional fees. Nectar loans are either secured or unsecured so you can choose which best suits you.
Is a Nectar car loan right for you?
If you're looking for 100% online and personalised car loans, then Nectar NZ can suit you best. They'll make the loan application process simple for you so you can focus on buying your car instead. They also apply unique processes to make the profile assessment objective. Take note that they make use of various data sources. You should only proceed when you're comfortable with an extensive profile check (includes checking bank statements).
Profile assessment through Credit Sense
Credit Sense is a programme during the application process where you'll give Nectar a temporary read-only access (no need to provide the password) to your bank account so they can assess your creditworthiness. Alternatively, you can send bank statements instead if you're uncomfortable about giving them access. However, this can delay the loan application.
Nectar Secured and Unsecured Car Loans NZ - Interest Rates & Fees
Features
You can borrow any amount from $1,000 to $25,000 and make repayments from 6 months to 4 years. Repayment schedules are weekly, fortnightly or monthly depending on what suits you best. Because Nectar NZ makes monthly reports to the Centrix Credit Bureau, your successful repayments positively contribute to your credit score.
Qualifications
To qualify for a secured or unsecured car loan, you must meet the following criteria:
Must be 18 years or older
Be an NZ citizen or permanent resident (provide an NZ drivers license or passport)
Have a bank account in NZ
At least an income of $400 per week
Not currently bankrupt or have significant debts
Fees and charges
Generally, Nectar loans have the following fees:
Interest rate depends on your personal circumstances, credit history, and financial situation. It'll vary from 8.95% to 29.95% p.a. and will be fixed for the entire duration of your loan.
An establishment fee of $240 for an unsecured loan or $340 for a secured loan will apply.
Other fees include dishonour fee of $15, overdue payment fee of $25 per month (failure to pay within 3 days of the due date), and loan variation fee of $30 (for changes to the loan agreement).