LoanHub Car Loans
LoanHub has been helping Kiwis in personal financing for over 10 years. They check on your credit history and match you to a lender. With LoanHub, getting a loan is fast and hassle-free.
Are you buying a new car? LoanHub's flexible repayment schedule and terms, and fair interest rates will help you borrow with ease. You'll find peace of mind when you're in control of your finances. This way you can enjoy your new car and not stress over repaying your debt. LoanHub partners with some of New Zealand's most trusted lenders to get you the best deal — Heartland Bank, Oxford Finance, Marac, and Avanti Finance, among others.
Buying your dream car is exciting, and getting a car loan to finance it should give you more confidence. With LoanHub doing the legwork for you, getting a car loan will be easy. Know how much you can save with a car loan from LoanHub NZ by comparing it from various offers with glimp!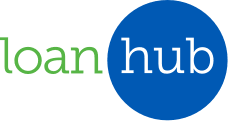 Why should you apply for a LoanHub car loan?
Aside from years of experience in lending, LoanHub offers a wide range of loan types that suit each customer. They offer personal, holiday, wedding, debt consolidation, and marine loans along with car loans. Their dedicated team has a lot of experience in assessing the right lending structure for your needs. Nobody likes waiting so LoanHub also lets you get an approval in less than 3 hours and a payout on the same day. You also get to choose whether you want to make weekly, fortnightly, or monthly repayments.
Is a LoanHub car loan right for you?
Yes! Definitely, if you need car financing fast! On top of everything, the processes are convenient — a breather for borrowers who need fast approval on their loan application! They also offer great customer service. If it's your first time to get a car loan, you don't have to worry about getting lost with the numbers. LoanHub's staff will be more than happy to walk you through the process.
Get an overview of how much you're expected to pay for a LoanHub car loan using glimp's car loan calculator, which is always available and 100% free!
Eligibility requirements
To be eligible for a car loan from LoanHub, you have to be:
At least 18 years old
A New Zealand citizen or permanent resident
Earning at least $400 weekly
Able to make repayments
LoanHub's Secured Car Loan NZ - Interest Rates & Fees
Features
LoanHub offers secured car loans where you'll need to register a physical asset as security. The security guarantees your lender on future repayments. No worries because having security on your loan can also lower the interest rate, so you'll be repaying less. It puts you and your lender at an advantage. For a secured car loan from LoanHub, you can borrow an amount from $3,000 to $100,000 which you can repay within 1 to 5 years. The loan application can be done online and, once approved, funds can be transferred to your account within 48 hours.
Fees and charges
The following charges apply for a secured car loan from LoanHub:
An interest rate from 9.95% p.a. to 26.95% p.a.
A loan establishment fee of up to $995
Monthly fee of $10