Zip Business Loans
Zip Business, formerly Spotcap NZ, is driven by the needs of their customers, listening to them to deliver on-point solutions. They innovate ways of how to better measure satisfaction as everything they do are aspirations for excellence. Zip Business utilizes new technology and the latest digital developments to make financial services accessible to Kiwis across the country.
Zip Business loans are versatile enough to replace other financing solutions such as peer-to-peer lending, equipment financing, bridging loans, working capital finance, and many more. Compared to traditional lenders, Zip Business prioritizes small businesses; thus their loan is crafted according to the common needs of Small and Medium-Sized Enterprises (SME).
Head over to glimp's business loan calculator and compare Zip Business or Spotcap interest rates against other offers — find out which best suits your business needs.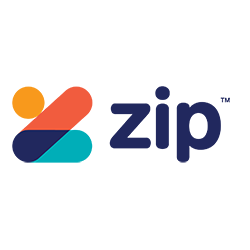 Why apply for a Zip Business loan?
Zip Business will give you access to cash that you can borrow in amounts that you only need through a flexible line of credit. No matter the size of your business, you can get access to a wide range of offers and a credit limit based on your business circumstances. You can also get a quick loan decision within 24 hours after you've submitted your loan application. The decision-making process is done using a unique credit algorithm with the help of their expert assessment team.
All Zip Business Loans are unsecured
You can borrow any amount from $10,000 to $500,000 with Zip Business' unsecured loans up to 36 months. This means no worrying about having to register an asset as security. Although Zip Business loans accommodate big and small businesses, they are more grounded on SME.
You can qualify for a loan from Zip Business if you meet the general criteria:
You must have a registered business in NZ
Turnover last year was at least $200k
At least 18 months of trading experience
Have an NZ online bank account
Zip Business Loans - Interest Rates & Terms
Fees and charges
Zip Business loans have a fixed rate that can range from 0.5% to 3% per month, based on your risk profile. You only pay for the interest on what you borrow and for the duration of the loan. When you're not borrowing, you won't be charged any interest. Aside from interest, they'll charge an origination fee of 2-3% of the total value of your credit line. They won't charge you on the following:
Credit line fees
Annual charge
Early repayment
Extra/hidden fees
Unique credit algorithm
Zip Business uses technology to determine the credit worthiness of a business. Instead of relying on historical information, they use a credit algorithm to learn about the financial situation of a business. This makes credit decisions faster and less tainted by human error.