TSB Business Loans
TSB has been helping Kiwis achieve their goals since 1850. 165 years later and they're still loving what they do best: making banking and finance simple for Kiwis. This approach has made them one of the most trusted banks in New Zealand with over thousands of clients from different walks of life.
Banking and finance shouldn't be complicated. You're supposed to be enjoying more financial opportunities through banking, so the processes shouldn't stress you out. TSB business loan calculator helps you tailor your loan according to your needs, so you can avoid surprises when you make repayments. It also gets you on your feet, letting you know the real numbers on what you owe. TSB doesn't apply any hidden charges, and will let you know what you're paying for.
Head over to glimp's comparison page to know how TSB business loans fares against other offers. TSB loans are some of the many choices that you can acquire for business financing. To be sure, get an overview of the rates and charges before making a final decision.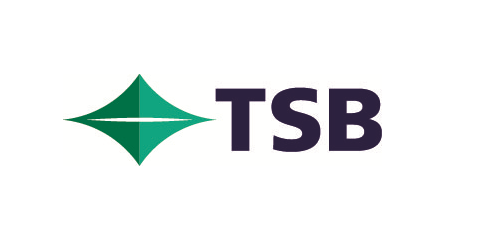 Why apply for TSB Business Loans?
TSB understands Kiwis when it comes to simple yet competitive banking and finance solutions. TSB loans are easy to understand, acquire, and repay. Simplicity combined with flexibility allow you to focus on growing your business and not merely repaying your debt. Flexibility is everything when you're borrowing money for your business because on top of everything, you need to manage your cash flow well.
Is a TSB business loan right for you?
If you're after a smooth way to get a loan that overcomplicates things, a TSB business loan should be among your choices. Aside from having an easy loan application, you can also borrow money for specific aspects of your business such as vehicles, machinery, equipment, and commercial property. TSB business loans don't have a single formula because they're structured uniquely for every Kiwi and their business' needs.
TSB Business Loans: Features, Interest Rates & Terms
Secured business loans
TSB business loans are secured so that you can get lower rates. The security you'll render will affect your future repayments so be sure to select those with a good market value. You can use a mortgage or other securities, such as assets as security. You can also choose a weekly, fortnightly or monthly repayment schedule depending on your needs. Unlike some banks, TSB will let you borrow for multiple loans and on a medium-term. This means you can borrow as much as you like and on terms you prefer, as long as you're able to make proper repayments.
Fees and charges
Generally, a 30 day base rate of 2.09% p.a. and 90 day base rate of 2.16% p.a. can apply on business loans. Fees, including loan approval, credit, and early repayment, are charged on a variable rate depending on your circumstances.