Kiwibank Business Loans
With a range of banking, investment, and financial services, New Zealanders can build their financial goals and aspirations with Kiwibank. They offer the lowest rates, comprehensive financial solutions, and various investment opportunities. They empower Kiwis through financial literacy, mental well-being, economic insights, and many more! Kiwibank is an ambitious bank that aims to provide nothing but the best banking experience for Kiwis.
Kiwibank loans are designed for buying property and business financing. You'll be presented with various transparent offers whether you're starting or growing your business. Approval is immediate as long as you meet their basic criteria. When you're in a rush, you can get quick Kiwibank business loan approval for Fast Capital.
Know how much you are to pay with the amount you plan to borrow using Kiwibank loan calculator. If you want to see all of your business loan options, compare Kiwibank business loan rates against other offers from NZ providers with glimp.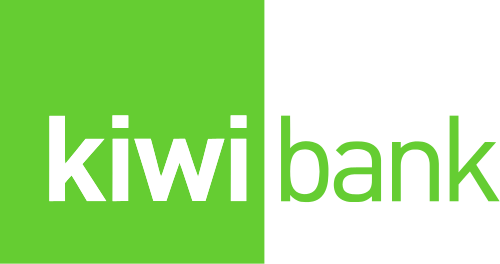 Why apply for Kiwibank business loans?
A Kiwibank loan won't burden you with impossible interest rates and unreasonable system charges. Their loan experts will get in touch with you when you make your regular repayments. Kiwibank loans are structured based on term and interest rate so you can choose which best fits your business needs. You can also use the Kiwibank business loan calculator to get an accurate estimate to better plan your repayments.
Are Kiwibank business loans right for you?
Kiwibank loans are made by Kiwis for Kiwis. Their business loans are made for all types of businesses, no matter what phase they're currently in. Kiwibank also extends assistance if your business is new and needs additional funding. They support budding entrepreneurs and businesses especially if the goals are as ambitious as theirs.
Kiwibank NZ Business Lending Options - Interest Rates & Terms
Fixed rate loans
The interest rate will be fixed for the entire term so you won't have to worry about sudden charges. This kind of Kiwibank loan best suits someone who can make regular repayments. The interest rate depends on the loan term, the amount borrowed, and the security offered.
Variable rate loans
Instead of tailoring your budget to a fixed interest rate, make repayments based on your cash flow instead. By doing so, your loan becomes flexible enough to make higher repayments whenever you want to.
Revolving credit loans
This is Kiwibank's most flexible business loan, described as a "big overdraft." You don't need to regularly set aside money just to make repayments. Pay when it suits your business, and at your convenience, with a revolving credit loan.
Table loans
Most Kiwibank loans are table loans. During the start of your loan, you'll make more payments for the interest, but this will gradually be lesser as you pay the principal over time.
Interest-only loans
You need to pay the entire loan after the agreed term. In making repayments, you only have to pay for the interest. This gives you more time to budget your money in paying the full repayment.
Kiwibank Overdrafts
Kiwibank overdrafts can help you borrow within an agreed limit in order to pay for unexpected expenses that you may have a hard time covering with just your salary alone. Under an overdraft, you only need to pay interest on the actual amount you used and there's no minimum monthly payment required.