Heartland Bank Business Loans
Heartland Bank is an award-winning bank with a New Zealand heritage. They provide simple and fast banking services, and flexible financing options. Because of their long history that started in 1875, Heartland Bank understands what it means to have great customer service when it comes to banking. They want Kiwis to experience a speedy, simple, and enjoyable — as opposed to the stressful — banking experience!
Heartland Bank business loans are extremely helpful in saving you time and money so you can focus on your business and not the borrowing process. Heartland Bank business loans are classified based on loan duration and the amount you borrow, not only on your business aspects that need financing. You select faster by thinking about the business as a whole and not in parts.
If you want holistic financing that's based on your capacity, Heartland Bank business loans have the right features. Compare Heartland Bank loan rates against other deals with glimp, and find out how much you can save when you're in the right deal.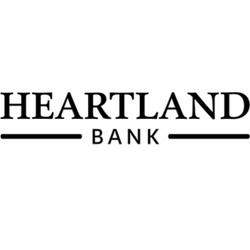 Why apply for Heartland Bank business loans?
Heartland Bank puts you to the heart of the challenge: making easy repayments so you can cruise with your business with ease. They know that debt doesn't put your mind at ease, especially when you've rendered an asset that can be taken away if you fail to make proper repayments. Heartland Bank business loans are straightforward while giving you the time that you'll need to pay off your debt.
You can also use the Heartland Bank Loan calculator to plan out your repayments in advance, allowing you to budget your finances better.
Are Heartland Bank business loans right for you?
If you're looking for a different approach in business loans, then choose Heartland Bank as your financier. You won't waste your time thinking about "why I'm borrowing money" — you'll go straight to the premise on how you're going to make repayments, as borrowing money is already in the equation.
Heartland Bank Business Finance - Interest Rates & Terms
Heartland extend
This lets you manage your cash flow with flexibility in your repayments. You can increase or decrease the monthly repayment amount, depending on your situation. Although the loan term is 10 years, you can shorten the term loan and complete your repayments earlier if you choose.
Term loan
If you're not comfortable about rendering an asset for security, then you can apply for a term loan which has unsecured lending options. You can get the cash injection you're after — with a 5-year term — whether to buy a new asset or, simply, a fund boost for your business!
Revolving credit facility
This is another unsecured lending option that lets you borrow up to $100,000. However, if you want to borrow up to $250,000,you can apply for secured lending instead. It's a great option if you need a short-term loan for a business with fluctuating working capital needs.
Business finance guarantee scheme
This is a new type of financing from Heartland Bank that provides loans to businesses that have been affected by COVID-19. Affected businesses, big and small, can borrow any amount from $5k to $5 million with a 5-year loan term and flexible payment options.