Wanna Internet
Wanna Internet is a Waikato-based and operated broadband network providing smart and advanced internet services to Kiwi customers since 2010. Today, they've reached more homes and businesses outside the region with budget-friendly broadband plans to enjoy as well as services over ultra-fast fibre, copper and mobile networks.
Upgrade your broadband with Wanna Broadband plans and experience better connectivity at an affordable price plus a quality customer service for any broadband needs. You can also head on to glimp for options you can compare for free!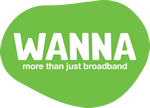 Why connect with Wanna Broadband?
Wanna Internet aims to connect all communities to fast and stable broadband connection through their affordable plans and internet solutions. With their customer-oriented services, they make it easier for anyone to apply and inquire about their broadband needs.
What are the benefits of choosing Wanna Internet?
Signing up with Wanna Internet is quick and straightforward. Simply choose the type of internet you need, send your details and wait for their technicians to help you out. You can also inquire over the phone if you're unsure about your connection and Wanna helpdesk will answer you right away!
Wanna Internet Broadband NZ Deals, Plans
Ultra Fibre
Getting fibre is cost-efficient for homeowners and businesses who operate with multiple devices. You get faster speeds at any time with minimal to zero interruptions. If you want to switch to stronger broadband for your home or office, you can contact Wanna Internet for more.
Ultra VDSL
VDSL uses copper wires to connect to the internet, providing download speeds of up to 70Mbps. You can stream online, play games and work from home without delay. As fibre can't be accessed in some places in New Zealand, VDSL is your next best option.
Rural Broadband
They also offer rural broadband plans powered by NZ's RBI project where rural communities access reliable internet to help with their day-to-day operations. You can ask for your coverage with Wanna Internet or visit glimp to compare rural broadband deals for free.
Ultra Wireless
Experience long hours of internet even in the most remote towns in New Zealand with Wanna's Ultra Wireless broadband. Get up to download speeds of 30Mbps and about 10Mbps upload speeds for only $75.99 a month. Businesses can operate faster, attracting potential customers to visit their resort, bar and restaurants in the coastal areas — a great way to promote NZ tourism to the world.
Wanna Ultra Wireless is accessible in Raglan, Te Mata, Aotea, Te Pahu, Whatawhata, Ohaupo, Ngaruawahia and neighbouring towns.
ADSL Broadband
Being the most accessible type of broadband in New Zealand, ADSL is still an option if you want a fast internet connection. You can do quick research or find friends online at a considerable speed. If you're interested in an ADSL connection, you can reach out to Wanna Internet and send in your application.
FAQs about Wanna Internet NZ
Yes. Enter your details on their official website and fill out the online form. You can also call their landline or send an email for your concerns.
They give free installation for a 12-month contract including all equipment needed for your broadband connection. You may also opt for an open contract which will require a $199 installation fee.