Trustpower Broadband Plans
Founded in 1993, Trustpower are primarily a New Zealand power company, that have since expanded to include gas and telecommunications in their catalogue of utility services.
As they offer a range of different utilities, Trustpower NZ's main selling point are their bundles that can include power, broadband, gas, and other services. For their broadband, it comes in several plan options, with most of them offering internet and power combination.
If you're thinking about whether Trustpower internet is right for you, you can compare their broadband plans with ease using glimp. You can find a better internet deal that matches your needs in no time!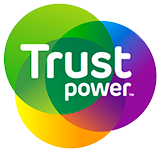 Why sign up with Trustpower?
When comparing Trustpower phone and internet services with other providers, the stand-out difference is their offering of several utilities such as gas, power and phone lines, along with its wide selection of broadband plan options.
The combination of all these services in one will be the deal-maker for most Kiwis. As Trustpower can supply all your utilities in one, this makes the billing process for each service a lot easier so you don't have to deal with multiple providers for each utility.
Compare Trustpower with other companies to find the cheapest and most cost-efficient broadband provider for you.
Is Trustpower NZ the best broadband provider for you?
Trustpower is ideal for those who want to have a stress-free billing statement! With several of your household utilities rolled into one single provider – who doesn't want that?!
The ease and simplicity that Trustpower internet offers is great for those with busy lives, as it offers a streamlined and easy billing process!
You don't have to spend hours searching online to find your ideal internet provider in NZ... you can compare all of the best broadband deals using glimp!
Types of Trustpower Broadband NZ Deals, Plans
Trustpower fibre broadband plans
Trustpower offers different plan options for fibre connections, including standard fibre and ultra-fast fibre. On their website, you can easily select their fibre broadband plans when purchasing for one, as they have the option to readily toggle what you prefer. Fibre is currently the fastest internet option available worldwide; and as NZ progresses, more and more homes are getting access to reliable fibre services.
Trustpower unlimited broadband plans
Trustpower broadband plans offer different unlimited solutions, tailored depending on each customer's needs. Unlimited broadband is a great solution for those living in a family home or a large flat, as you won't have to worry about running out of bandwidth with everyone online at once.
Trustpower naked broadband plans
Trustpower NZ offers naked broadband plans too! This simply means that you'll have a broadband connection without a phone line. By going naked, you'll pay less than what you're normally paying since you don't have to maintain a landline.
Trustpower ADSL broadband plans
Trustpower have a wide selection of ADSL connection options available for their broadband customers. ADSL is the traditional way for Kiwis to connect to the internet, so its available anywhere from the busy urban centre in Auckland to the remote Chatham Islands. This is a great alternative if VDSL or fibre is yet to come in your area.
Trustpower Landline Broadband Plans
Trustpower NZ offers landline services on top of their broadband plans. Internet connections with a landline are ideal for those who place and receive a lot of calls at home. Plus, it's also of good use if you have elderly friends or family living at home. If you're not ready to give up your landline or you use it regularly, then landline broadband plans are perfect for you!
Trustpower VDSL broadband plans
VDSL is faster and more reliable compared to ADSL. As an established provider in NZ, Trustpower offers both as part of their many broadband plans. VDSL is ideal for those who want the fastest connection possible, but don't have access to fibre infrastructure yet.
Compare Trustpower broadband plans now.
Find a better broadband plan with Trustpower.