Skinny Broadband Plans
Skinny Broadband NZ offers one of the lowest broadband prices among top providers in New Zealand! They strip all the unnecessary fees off of your plan, so you only pay what you really need. They back these low prices with a reliable customer service team that are always more than happy to resolve any of your concerns and internet enquiries.
Skinny is also an award-winning provider that focuses on its prepay plans. They've bagged awards from Canstar Blue, and Consumer NZ among many other renowned companies. They're a part of Spark New Zealand, but they've created a reputable name for themselves.
If you're looking for an affordable deal, Skinny broadband plans may just be your best choices! To know if they're the cheapest deal for your needs, compare them against other leading affordable plans in New Zealand, right here at glimp.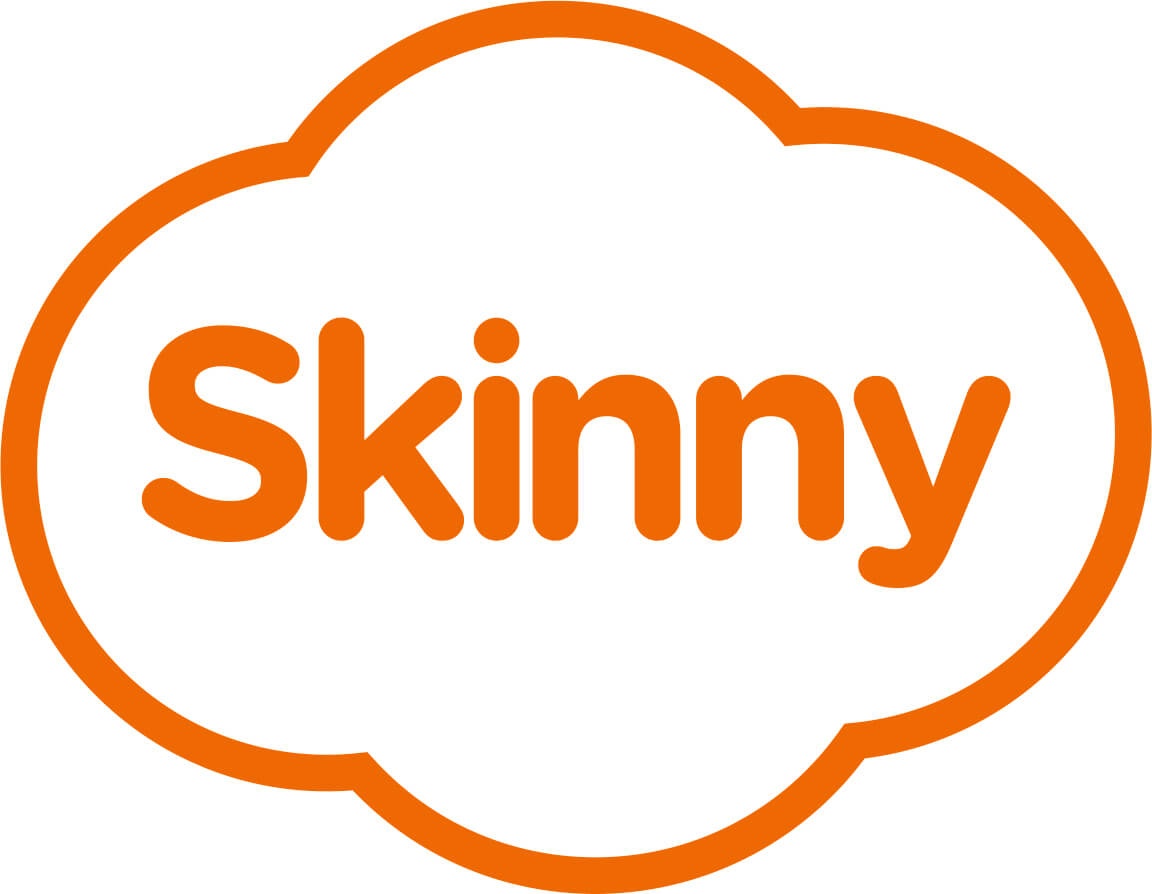 Why sign up with Skinny NZ?
If you're after a plan with no fuss and no unnecessary extras, you should sign up with Skinny Broadband. They give you the option to customise and choose the add-ons on your plan just the way you want it.
They have a wide range of options including wireless 4G plans and fixed broadband lines. Skinny broadband plans also come unlimited or capped. They pair these deals with a super-fast router that offers great value speeds with little to no nagging at all.
If you have Skinny unlimited broadband, you can get this modem free of charge. Otherwise, you can score it for as low as $99 one-off.
Is Skinny the best provider for you?
If you have an existing mobile plan from Skinny, you can score an extra $10 off on your broadband plan! As long as your account is active and meets the requirements of an above 4-weekly plan, you can grab this awesome deal!
Depending on your Skinny broadband plan, you can also get the first one or two months of your deal FREE of charge! If for some reason you're unhappy with their services, they offer a 30-day money-back guarantee.
However, Skinny Broadband NZ is more than confident that you'll love their quality plans! If you have any enquiries or concerns, you can always contact their customer service team..
Types of Skinny Broadband Plans NZ Deals, Plans
Skinny Fibre Broadband Plans
Skinny Broadband offers fibre unlimited plans with speeds as fast as 950Mbps! Different fibre connections are also available, including Fibre 200, Fibre 100 and Fibre 30. Plans cost anywhere from $73-$98 per month. The best part is, Skinny NZ offers the first two months of your plan for FREE!
Skinny 4G Broadband Plans
If you live rurally, Skinny 4G broadband plans are one of your best choices. These deals are mostly available in remote communities where no fixed line has been installed yet. Their speed of up to 36Mbps is fast enough for plenty of activities including HD streaming, uploading files to the cloud, downloading files locally, and more.
Skinny Broadband Bundle Plans
If you want to manage your broadband and mobile into one plan, Skinny broadband bundle plans are just the perfect choice! Aside from being a broadband provider, they're also a mobile provider. These mobile bundles also boast the signature affordable prices, just like their broadband plans! This can save you heaps of money in the long run.