Connecta Satellite Internet Deals NZ
Connecta are a broadband service company who have provided wireless internet solutions to rural homes and enterprises in New Zealand for over 15 years. They formerly worked under Wired Country, Radionet, and other brands before becoming a part of Compass Communications - a leading telecom provider in the country since 1995.
Especially in farms and rural communities where internet connectivity is inaccessible, Connecta find practical ways for Kiwis to get a reliable and consistent broadband service. They ensure better internet solutions with the help of a few providers using licensed frequencies despite costs and limited availability. Issues may arise from time to time, as most far-off broadbands encounter, but Connecta is determined to bring high-quality internet to families, students and businessmen in rural sites through its experienced customer service who are always ready to help.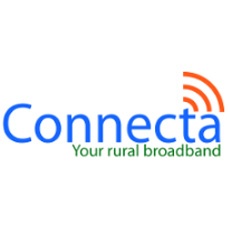 If you're looking for options to improve your rural connection, check out deals here at glimp to find the right broadband for you.
Why sign up with Connecta NZ?
Connecta offer rural communities with a reliable internet connection through cell sites that are upgraded by the Government, making them the most accessible ISP in rural NZ.
Besides their affordable options, Connecta makes it their duty to serve customers with utmost care and build with them a lasting relationship along a lasting internet connection. You're assured that all your internet needs are met wherever you are in the country.
To find the right deal for your needs and budget, compare plans now with glimp and learn more!
Connecta NZ Rates
For heavy streaming
For heavy streaming, browsing and chatting with mates, you can get their premium package ranging from $113.45 with 60 GB data to $407.95 with 500 GB monthly, all with 10 Mbps download and 2 Mbps upload speeds. You can upgrade these plans to VoIP phone for $10 a month to get free national and mobile calls, Call Waiting services and free Caller ID.
For affordable connection
They offer broadband plans ideal for, single or more users for as low as $77.45 a month up to $371.95 which gives you a bigger data of 500GB with LTE connection monthly. They also also have plans that allow a 4G connection priced at $99.99 to $389.99 a month, depending on your location.
FAQ about Connecta NZ
How do we contact Connecta NZ?
Reach them thru phone at 0800 969 869 or check with glimp's list of Connecta plans from its Essential to Premium deals and see the most suitable for you and your needs.
What are the benefits of getting Connecta NZ?
Expect fast response from their customer care as well as internet connectivity at any time throughout rural areas in NZ. They have the best options for households and businesses ideal for email, streaming, and browsing for long hours.