Zelan Wireless Internet Broadband Plans NZ
Zelan Internet is New Zealand's rural wireless internet provider that delivers strong and reliable broadband to Kiwis Hokitika, Greymouth, Reefton, and Westport. They have a wide selection of suitable plans for everyone's needs from casual browsing, emailing, and down to watching short clips online, which are 50 times more reliable than a dial-up connection; they're all possible with Zelan Internet.
Are you interested in Zelan's internet plans for your home, businesses, or individual use? Check out their broadband deals with glimp and find the right internet plan for you!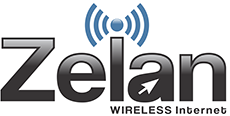 Why choose Zelan Internet?
Zelan Internet offers wireless internet connections to remote and rural locations who are outside copper and fibre network areas such as those living on the coast. They aim to give communities, households and small businesses access to the internet fast and easy and at an affordable price. They don't need to connect customers through telephone lines; instead, they beam straight to your home or business, bringing cable-less connectivity rain or shine. With Zelan Internet, you can experience long hours of surfing online, chatting with friends and social media as long as you want without delay.
Zelan Wireless Broadband Plans
Rural
If you're outside the main cities and townships, Zelan's Rural internet plans are for you. Enjoy surfing online with up to 10mbps internet speed with 40gb of data for $89 a month. Should you need bigger data for your requirements, you can add $3 per gig for their 10gb-plan and $4 per gig for Zelan's 40gb-plan.
Residential
Get a fast internet at home with Zelan Internet's Residential plans that offer up to 30mbps internet speeds with 50 to 100GB of data for a month. You can get access to social media, emails, and general browsing right away, even with multiple connected devices. When you sign up with Zelan's Residential option, you can get a free WiFi router for costs between $49 and $79 with $99 installation fee once you sign up for their 12-month contract.
Business
Retail shops in coastal areas need reliable internet too. Zelan's wireless businesses plans have you covered. Create a beautiful profile for your business through photos and updates with the help of Zelan Internet for business. To know whether you're eligible for connection, you can reach out to their quality customer service and inquire about your broadband needs.
FAQs about Zelan Wireless Internet
What is RBI?
Rural Broadband Initiative or RBI is New Zealand's initiative to give fast internet to those living outside the urban copper and fibre networks. They use long-range fixed wireless towers to deliver broadband coverage to households and businesses within the vicinity. Zelan Internet offers RBI plans alongside their Rural internet plans. You can inquire about their RBI options through landline or visit their website to know your coverage.
Find which broadband is available in your area with glimp. Compare deals according to your needs and budget, and get an accurate result right away.
Does Zelan Internet have a trial period?
None. Zelan offers a 12 to 24-month internet contract with $99 to $199 installation costs on all their internet plans. It's best to inquire based on your preferences through their customer support to know more.