Yrless Internet Rural Broadband Plans NZ
Yrless Internet has delivered Southland and Otago with fast internet solutions since 2011 through founders who know the struggles of having slow internet. Today, Yrless Internet is enjoyed by over 1,500 Kiwi customers ranging from homes, businesses as well as farmlands. They offer broadband services to address any internet needs and have been continuously innovating ways to make connectivity in remote areas more accessible and enjoyable for all.
Are you looking for a top-performing broadband provider in your area? Yrless NZ might be the right one for you. Apply now and experience strong internet for your home, school and business. Visit glimp to compare broadband deals and get an accurate result right away!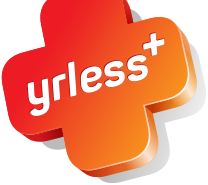 Why connect with Yrless Internet?
Yrless Internet understands your internet woes from unloading pages, unsent messages and bouncing back emails that could take up so much of your time. That's why they provide Kiwis with a reliable internet connection to make easier and faster internet experience especially for rural communities with limited access.
Yrless Networks Security
Get a fast and secured internet when you sign up with Yrless Internet who also offers 100% protection for your data. Accessing the internet brings risks at times which is why it's important to have good AntiVirus protection on your devices. Thankfully, Yrless Internet comes with Antivirus protection so you can enjoy long hours of browsing without compromising your privacy.
YrlessData Backup
Yrless Internet also offers offsite data backup with the help of local New Zealand companies which are most trusted to store your data and information using n-1 systems and whose activities are protected under the NZ law. With Yrless, you don't have to think twice about losing important data. If you want to make sure, you can send in your concerns through their quality customer support and expect feedback in no time.
Yrless Internet Broadband Offers
RBI
Yrless offers RBI plans in connection with NZ's nationwide project in giving rural households ultrafast internet service. You can choose from their RBI bundles providing up to 70mbps with about 200gb of data ideal for businesses with multiple connected devices.
Fibre
For those areas where Fibre is available, you can upgrade your connection to Yrless Fibre where you can get up to 100mbps internet speeds with unlimited data for prices ranging from $96 to $172.50.
DSL
If you're not covered by Fibre just yet, you can still get fast broadband speeds with a VDSL or ADSL connection. You can have your PC or laptop hooked up to your router and get faster speeds for browsing, emailing or downloading files. With Yrless, you can connect to VDSL with unlimited data for $105, suitable for your daily online transactions.
FAQs about Yrless Internet
How do I check my data usage?
Always know how much data you're consuming to avoid extra charges. Simply log in to your Yrless online account and you can immediately find how much data you're using. You can also contact Yrless helpdesk for access to your account.
Can I send large files through email with my Yrless unlimited plan?
Yes, but only a maximum of 10MB. Some computer operating systems like Windows 10 don't support files that are larger than what is required. You can use dropbox or Sendbigfiles to transfer data. But sometimes, the problem is your internet connection. If you're working from home and need to have faster upload and download speeds, you can choose fibre plans with Yrless Internet for an affordable price. You may also head over to glimp and compare internet packages according to your preference.