Wireless Nation Rural Broadband Plans NZ
Wireless Nation are unlike any other provider, as they offer the same great services no matter where you are in the country. Whether you're in an urban area like Auckland Central, or a rural area like the Chatham Islands, they can help you get connected. They know that rural broadband can be more consistent, which is why they've gone to the effort of improving it themselves.

As New Zealand has a well-established 4G wireless network, Wireless Nation take advantage of it to provide ultra-fast wireless broadband to rural Kiwis. This is the same network that they use to provide internet to the rest of the country, meaning that their broadband services are consistent wherever you go.

Although Wireless Nation NZ have only been around since 2005, they've grown to be one of the most trusted providers in NZ. They have a huge community presence, and they take pride in their mission to improve educational services in rural areas using the internet. For every penny that you spend for Wireless Nation coverage, you can feel good knowing that your money is going towards helping improve internet connections in remote communities.

If you're not getting good value from your current rural internet plan, then consider making the switch to Wireless Nation NZ! They see beyond your location, thus ensuring you'll get a reliable broadband plan wherever you may be.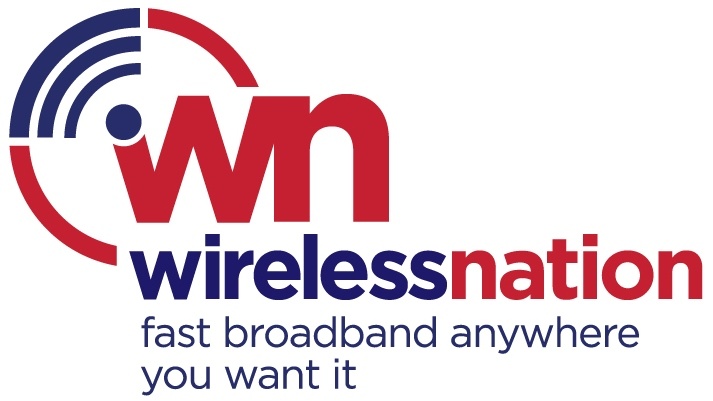 Why sign up with Wireless Nation Rural Broadband?
Wireless Nation NZ are the perfect provider if you're travelling across New Zealand. As they offer wireless broadband with consistent speeds, it's easy to contact friends and family, work remotely, and catch up with your favourite TV shows during your travels.

While Wireless Nation's internet plans are ideal for Kiwis who are always on the go, their broadband plans can still offer stable speeds if you're staying in one place. Although their wireless broadband plans are their primary offerings, they also offer wired internet solutions like ADSL, VDSL, and fibre. For the most reliable connection at home, consider signing up to one of the wired broadband plans.
How can I get Wireless Nation Rural Broadband installed?
As a part of the Rural Broadband Initiative, it's only natural for Wireless Nation to have a quick and easy installation process. Upon purchasing a plan, you'll be given a modem that you'll use to connect to the internet.

There will be a user guide included in the modem package; it contains all the essential information, like the default username and password, user manual, and contact details. Simply follow this process, and you're good to go!
What are the benefits of signing up to Wireless Nation?
If you plan on going big with discounts and freebies, then you've found the right provider! Wireless nation offers a free RBI modem when you commit to them through a 24-month contract. Plus, they also have several promo codes for even further savings, so make sure to check them out before you make the switch.

Best of all, their customer service is completely based in New Zealand. If you encounter any issues with your installation or connection, you can trust that they're ready to solve your concerns immediately. It's evident that Kiwis trust their services, as they were hailed the Best Specialist Broadband Provider in 2019, and the Best Rural Broadband Provider in 2017.
About glimp
glimp is a comparison website for utilities, such as broadband, power and gas. glimp has helped thousands of New Zealanders find the best broadband deals since January 2016. The glimp.co.nz broadband comparison and switching service is designed to help you save time and money by finding you the best broadband deal from the right provider at the best price.