WheroNet Rural Broadband Plans NZ
WheroNet NZ is a rural broadband provider offering strong wireless connectivity among rural communities in Pukekohe, Port Waikato, Te Kauwhata, and Waikato's inner districts. They're based in Onewhero in North Island, where fast internet can be difficult to access especially for those who are in distant locations. With their exclusive services that are open to nearby homes and businesses, WheroNet is confident that they can serve and secure their customers with the best broadband products and customer support fast and easy.
If you're looking for a broadband connection in these areas, head on to glimp and use our comparison tool to know which WheroNet rural plan is the right one for you.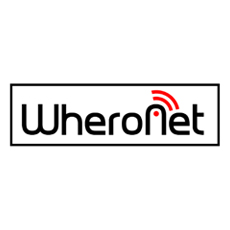 Why connect with WheroNet Rural Broadband?
WheroNet has developed innovative software to monitor its own network connection and detect problems beforehand to ensure that Kiwis experience seamless connectivity at any time. If you're located in the most remote area, WheroNet can conduct creative installations for reasonable costs. They secure each customer's privacy plus provide straightforward contracts which you can check and inquire into through WheroNet's quality customer support.
WheroNet trial period
WheroNet gives customers the option to choose the plan they prefer. That's why they offer a 30-day testing period to assure them of what WheroNet has to offer. If they decide not to proceed with the service, internet connection will be terminated on the last day of the trial period. They're open to reconnect and discuss with WheroNet about their concerns.
Types
WheroNet Rural Broadband Offers
Limited Data
Different households, shops, and farmlands can choose from WheroNet's broadband plans that will support multiple users and online activities all at once. For as low as $65 a month, you can enjoy 50GB of data with up to 10/2 download and upload speeds that are perfect for online browsing and checking your social media. You can upgrade to bigger data between 100 to 700GB for $165 monthly — that's adding $15 for every additional 50GB.
Unlimited Broadband
If you don't want to go beyond your data limit and pay for hidden charges, you can always switch to WheroNet's Unlimited plan for $180 a month. Enjoy streaming your favourite movies, show, music, and work from home without worrying about exceeding your data. You can go online for as long as you want.
FAQs about WheroNet Rural Broadband
How fast is WheroNet?
WheroNet offers a 10 Mbps download speed and 2 Mbps upload speed that are suitable for browsing, emailing and uploading files on the internet. That's 150 times faster than accessing the internet using dialup! Customers can experience up to 50Mbps depending on their location and time of day. WheroNet is open for inquiries and any concerns about their rural broadband connection.
Can I play online games with WheroNet Broadband?
Yes. WheroNet is designed to have low latency, which makes online gaming possible and more enjoyable, as well as VoIP telephone services for businesses and retail shops in the area.
How do I know if WheroNet is accessible in my area?
You can check WheroNet's official website for their coverage on the North Island. They provide a map showing places where WheroNet can be accessible.
If you're unsure which rural broadband is the best one for you, you can head on to glimp and browse through the different broadband deals from wireless, rural, fibre, and other broadband types offered by Kiwi providers.