Primo Rural Broadband Plans NZ
Primo are 100% locally owned and operated, helping Kiwis in Taranaki get innovative rural broadband solutions. They're dedicated to delivering fast and reliable broadband connections – for homes, businesses, farms and schools – through their PrimoWireless networks scattered throughout the region.
Since incorporating their business in 2008, they've grown immensely, and will continue to do so with their mission to help rural Kiwis connect to ultra-fast broadband. Primo Internet NZ play a big part in the Rural Broadband Initiative, giving Taranaki homes access to faster wireless broadband services through 3G and 4G mobile technology.
Primo offer a wide range of broadband plans, so you can get exactly what you need for your property. They have a range of comprehensive options, including fibre, VDSL, wireless, and rural plans for residential and business areas. On top of this, they pride themselves on providing low latency, high-speed broadband, as well as having improved wide area network connectivity and information sharing tools across multiple sites in Taranaki.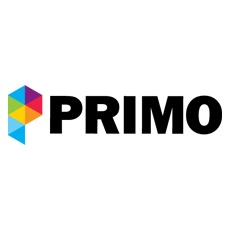 If you want to connect to a trusted broadband provider that keeps on improving the little things in your broadband plan, then consider purchasing a Primo Internet NZ plan! These things may be small, but they can greatly improve your online experience in a rural setting.
Why sign up with Primo Rural Broadband?
If you live in Taranaki and want a reliable local broadband provider that can cater to your rural needs, then you may have just found the best one with Primo's wireless coverage. With their mission to expand ultra-fast fibre broadband, you can trust that you'll get great coverage, even if you're in the most remote areas of Taranaki.
Primo Internet NZ also support the increasing number of local groups and organisations in the region through their various sponsorships. They're truly dedicated to improving local experience, giving businesses access to their reliable internet network and phone lines, website and email hosting services, as well as free wi-fi hotspots.
Is it easy to contact Primo Rural Broadband?
As expected from a provider that's dedicated to improving the local broadband experience, contacting Primo for any of your concerns is super easy! Simply call them on 0800 123 774, from Monday to Friday, 9 AM to 5:30 PM (except public holidays). If you don't fancy talking on the phone, you can contact them through email or their social media sites.
With their constant improvements in providing rural internet connections and fantastic customer service, they were awarded the Best Rural Service Provider by TUANZ in 2018. If you want an award-winning plan from Primo Internet NZ, make sure to get one using our broadband comparison tool.
What are the benefits of signing up with Primo?
If you're after a broadband plan that delivers plenty of benefits, then Primo Internet NZ should be your main choice! They offer a pre-calibrated high-speed router to ensure that you get the most out of your connection when you sign up with them. Whether you like consistent billing, or you prefer flexibility in your broadband plan, you can choose the option that fits your needs best.
If you're a senior citizen or a veteran, and you're a SuperGold Cardholder as well, Primo Internet NZ plans come with even bigger discounts! Before finalising your deal, make sure to score extra benefits by using our comparison tool at glimp.
About glimp
glimp is a comparison website for utilities, such as broadband, power and gas. glimp has helped thousands of New Zealanders find the best broadband deals since January 2016. The glimp.co.nz broadband comparison and switching service is designed to help you save time and money by finding you the best broadband deal from the right provider at the best price.