Origin Wireless Rural Broadband Plans NZ
Origin Wireless is one of New Zealand's ultra-fast urban and rural broadband with large scale networks in Hawkes and Poverty Bay. Their connection operates on their own transmitters whose design is built to serve Kiwi customers high-speed internet wherever they are in the country. As a common goal, Origin aims to connect rural communities to access the internet for their everyday activities — from web browsing to digital banking.
If you want to know more about Origin broadband, you can check their offers here at glimp and use the comparison tool to find the right broadband plan for you.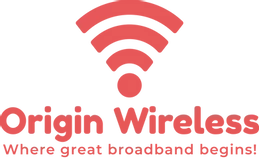 Why connect with Origin Wireless?
Origin Wireless has towers across rural locations in the East Coast and Northern Hawkes Bay, providing reliable internet to schools, homes, businesses and farmlands. They offer the best services for reasonable costs with wireless plans that Kiwis will enjoy from general browsing, social media to emailing and long hours of video calls and chat.
Wider broadband coverage
Origin Wireless makes broadband more accessible to rural areas in Opotiki, Otara, Waiotahi, Ohiwa, Wainui, Ohope, Torere, Tirohanga and in more districts in Poverty Bay. They aim to provide ultra-fast internet to every Kiwi throughout the region.
Origin Wireless Offers
Ultra-fast Wireless
Origin offers affordable wireless bundles that are perfect for single users, households and retail shops in rural NZ. They aim to give local customers a stable internet connection to provide them faster and more efficient transactions and operations online. Because of this, they offer wireless plans that are tailor-made to suit their needs.
For $59, customers can enjoy up to 80 GB of ultra-fast internet monthly, ideal for banking, emailing and browsing online. Kids can enjoy viewing online videos and do their research work using Origin's ultra-fast wireless connection. However if you need bigger data, you can upgrade to their 120 GB-plan which can get you through work, online classes and shopping for only $79 a month.
While these broadband deals can give you a fast internet connection, nothing beats unlimited data that can be enjoyed all day, all night for 30 days. For $89, you can get Origin's premium wireless plan that is suitable for families, small businesses and farm owners who need to operate using ultra-fast connectivity.
FAQs about Origin Broadband
How much does it cost to install Origin Wireless?
Installation costs depend on your chosen plan and location. You can contact Origin Wireless through their email or mobile phone for the accurate fee of your wireless connection.
How do I know if Origin is available in my area?
You can visit Origin Broadband's official website and social media for updates about their latest coverage. They're currently serving areas in the East Coast including Hawkes and Poverty Bay.
If you think you're eligible for installation, don't hesitate to give them a call and inquire about your desired wireless plan.
How do I know the right wireless broadband for me?
You can visit glimp and compare the best wireless broadbands from Kiwi providers located from North to South Island. Save time and money with our easy-to-use comparison tool for free! Enjoy long hours of movies, video calls and online browsing for a very affordable price.
Simply enter your details and preferences for an accurate result instantly. Get fast and simple broadband shopping all here at glimp.