NetSpeed Rural Broadband Plans NZ
NetSpeed have been providing Kiwis with personalised wireless broadband and web design and hosting services since 2003. With their diversified offerings, they've quickly grown to become one of the major rural broadband providers in New Zealand, providing both 3G and 4G broadband plans to homes and businesses.
Today, NetSpeed NZ are dedicated to providing not only personalised household broadband services but also professional internet plans. Beyond connecting Kiwis to wireless internet, they go the extra mile by offering solutions that cater to a range of everyday needs. This includes mobile homes and vehicles, webcams, wireless links, hotspots, domain names and hosting, static IPs, and more.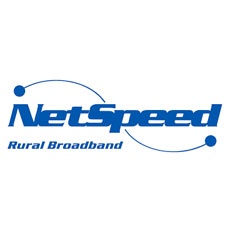 While NetSpeed Broadband offers a wide variety of internet plans, they like to keep things simple and straightforward – what you see is what you get. If you're confused about connecting to their broadband plans, you can always consult with their locally-based customer service team, who will work hard to understand and resolve any of your concerns.
If you want a dedicated provider that's willing to go the extra mile for you and get you the best value for your money, then sign up today with NetSpeed NZ! They provide fast and effective services, trusted by a growing number of customers throughout the country.
Why sign up with NetSpeed Rural Broadband?
If you want a fully local internet experience, then get a broadband plan from NetSpeed NZ. They're 100% locally owned and operated, so their internet and services are catered specifically to the needs of everyday Kiwis. Netspeed has coverage in over 20 locations across the country, including Northland, Gisborne, Nelson, Timaru, Wanaka, Southland, Dunedin, and throughout the rest of NZ.
NetSpeed's broadband plans come with plenty of connection options – so whether you need fibre, wireless, or mobile broadband, they'll have to suit your needs. You can compare NetSpeed Broadband amongst other local broadband providers and find the best deal using our online comparison tool!
Is it easy to contact NetSpeed Rural Broadband?
No matter what question or concern you may have, Netspeed's customer service team will happily work with you until you get the perfect resolution for your problem. Simply contact them at 0800 NETSPEED (638 773) or 03 481 7245 from Monday to Friday, 8 AM to 9 PM. During weekends and public holidays, you can contact from 10 AM to 8 PM.
You can also leave a message on their website or email, and they'll get back to you as soon as they can! If Netspeed's wifi and broadband plans sound like the right option for you then check out all their latest deals and offers using our comparison tool at glimp.
What are the benefits of signing up to NetSpeed?
When it comes to great benefits with your broadband plan, you're at the right place with NetSpeed's plans! They offer free 5 email accounts with complete filters for virus and spam, a free static IP address, POP3, SMTP, IMAP, and Webmail services! These benefits come with all of their broadband plans, which means that you'll get even more value for your money!
Netspeed's broadband plans don't come with contracts either, which means more flexibility with your internet. They're dedicated to creating a great environment for Kiwis to connect to the internet, so you can trust that you're in good hands with NetSpeed NZ.
About glimp
glimp is a comparison website for utilities, such as broadband, power and gas. glimp has helped thousands of New Zealanders find the best broadband deals since January 2016. The glimp.co.nz broadband comparison and switching service is designed to help you save time and money by finding you the best broadband deal from the right provider at the best price.