AoNet Rural Broadband Plans NZ
AoNet aim to provide fast and reliable 'community-focused' rural broadband to Kiwis throughout New Zealand. Since their establishment in 2014, they've remained true to their mission to connect rural communities – in Hawke's Bay, Eskridge Farm Park, Paritu and Matarua Farm Park, and the Ruapehu District – to the rest of the world.
With over 125 radio sites located across the country, AoNet NZ bring direct and affordable services to your home, farm, or bach. They offer a wide selection of plans, including fibre broadband, copper connections like ADSL and VDSL, and unlimited wireless broadband, so there's a plan that's just right for you.
While they primarily provide internet services to Hawke's Bay and its surrounding areas, you can still consult AoNet broadband if you'd like to connect to one of their fast broadband plans. Their team is specialised in providing internet solutions to residences and businesses that are difficult to reach.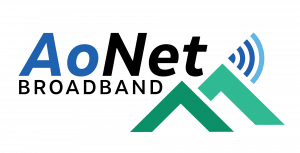 AoNet NZ are one of the most trusted rural broadband providers in the North Island, so make sure to check them out using our comparison tool at glimp. They may be a small team, but they're one of the most dedicated in making changes to rural internet in NZ.
Why sign up with AoNet Rural Broadband?
If you live rurally in the Hawke's Bay or Ruapehu Districts, AoNet's broadband plans may be your best choice! They have affordable broadband plans from as low as $75 per month. On top of this, they offer no-strings-attached broadband plans with no joining fees, no data caps, and absolutely no termination fees!
AoNet NZ work with locally-based technicians to help with your installation and to assist you with any concerns you may have about your internet. By signing up with AoNet, you not only get reliable internet, you'll be helping out your community too!
Is it easy to contact AoNet Rural Broadband?
From broadband interruptions to installation issues, you can contact AoNet and trust to have your concerns resolved quickly. The fastest way to call them is to fill out a form through their customer portal, or you can simply call them at 0800 100 534. Otherwise, you can send them an email or a message through their social media sites.
AoNet NZ's excellent customer service has won them awards, such as the Wireless Internet Service Provider for the King Country, as awarded by the Ministry of Business, Innovation, and Employment in 2017.
What are the benefits of signing up to AoNet?
If you want a no-frills unlimited broadband plan that has no fixed contracts and speeds as fast as 30Mbps, then you should sign up with AoNet! Aside from their flexible plans, they also offer services like home landline connections and expert technical support, which is more than what other broadband providers in the area have to offer. You can easily check AoNet's status thanks to real time updates on their websites as well.
AoNet's internet plans are an excellent choice for Kiwis living rurally. If you're ready to purchase one of their broadband plans, make sure to get them at the lowest prices by comparing with us here at glimp.
About glimp
glimp is a comparison website for utilities, such as broadband, power and gas. glimp has helped thousands of New Zealanders find the best broadband deals since January 2016. The glimp.co.nz broadband comparison and switching service is designed to help you save time and money by finding you the best broadband deal from the right provider at the best price.