Primo Wireless Broadband
Primo Wireless NZ is a Taranaki-owned and operated regional service provider connecting Taranaki residents and businesses with ultrafast broadband since 2006. Part of their objective is to provide Kiwis with reliable and excellent wireless broadband solutions through their customer-oriented team and wireless plans. Considering the growing number of internet users in the region, they ensure that all communities receive fast wireless connections with limited to zero downtime.
Experience fast internet thanks to Primo's wireless coverage, allowing you to browse with a quick and easy broadband connection. Visit glimp and compare Primo Wireless plans for free!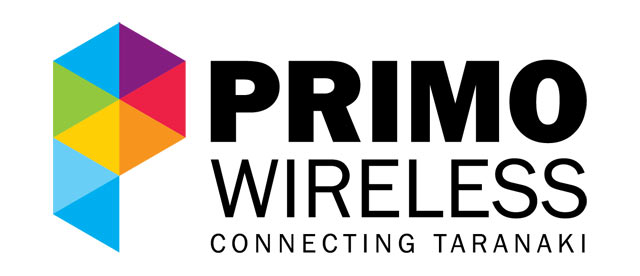 Why choose Primo Wireless?
Primo Wireless believes that all Kiwis deserve better internet no matter where they are in New Zealand. As Primo owners are residents themselves, they understand the challenges of getting fast broadband in a remote area especially in Taranaki's mountainous location. That's why they introduced a wireless ultrafast broadband plus quick applications and reliable customer service for a great internet experience. What's smart about Primo is their ultrafast broadband that's backed up by their local ultrafast wireless network — reducing the risk of having a slow internet on certain occasions.
What are the benefits of getting Primo Wireless Broadband?
Primo offers both residential and business installations regardless of where you are in Taranaki. If you have concerns or plans to upgrade your broadband, they're a call away to give free technical phone support plus good customer service at any time. Their portal also allows you to track your Primo wireless data usage 24/7, and also allows you to check your balance and pay your invoices.
RBI
Are you struggling to find a fast connection when you live or work out of town? Primo RBI plans are here to the rescue! With its strong wireless network, RBI will provide extended coverage using 3G and 4G technology over the Vodafone network. Check eligibility with Primo customer service or compare wireless plans at glimp.
Primo Wireless Ultrafast Broadband NZ Deals, Plans
Get the best deals for your home and business with Primo wireless broadband plans that are tailor-made for your needs and lifestyle.
Residential Fibre
Upgrade your connection with Primo fibre that allows multiple users with unlimited surfing and video streaming across Taranaki towns. You can play, stream sports, and work all at once without interruption.
Resident Rural Wireless
Fast internet can be difficult to access in rural Taranaki. Good thing Primo offers affordable wireless plans that offer reliable connectivity for emailing, browsing and long hours of video streaming.
Business Fibre
Fast internet is crucial for businesses. Minutes of downtime can lose you profit. With Primo fibre, you remove risk of downtime and expensive outages plus stay connected through phone and internet despite major internet hiccups.
FAQs about Primo Wireless Broadband
Rural Broadband Initiative (RBI) is NZ's nationwide project with private telecommunication companies to give rural communities fast internet access. They use wireless networks across towns in order to connect with remote households and businesses.
You get free installation and router with your 24-month contract. If you're unsure about your connection, you can apply for an open contract however with a $299 installation fee plus rental for $5 a month.
Send your applications and broadband concerns through their office email or contact them at 0800 123 774.
Make sure to know your options by using the comparison tool at glimp where you're able to access more broadband offers from different providers for free. Simply enter your details and get an accurate result right away!