NOW Broadband Plans
Starting out in Hawkes Bay in 2011, NOW NZ has brought the next level in customer service into the New Zealand broadband marketplace.
With the success they've had offering consumers this extra customer care, NOW branched out into broadband offerings specifically for businesses. So if you're in charge of making sure your workplace is connected to a reliable source of internet, then NOW Wifi and internet broadband could be right for you.
If you want to go all-out, there is a plan which includes in-home tech visits, so you can maximise the service that you're paying for. If you compare broadband deals from all different providers, you'll see that NOW NZ offers some of the best broadband deals in NZ.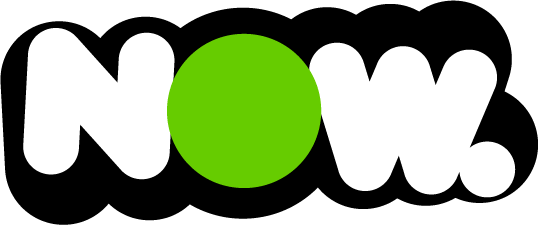 Why Sign up with NOW?
Although NOW NZ provides high-speed internet plans with reliable performance, it's their incredible customer service which makes them stand out.
They've managed to bring something unparalleled into the marketplace with their Epic Broadband plan - it includes 2 in-home visits per year from tech experts to make sure you're maximising your broadband experience. If you compare broadband providers across NZ, you'll see that NOW's broadband offerings are fantastic, and at great prices.
Is NOW the best broadband provider for you?
Do you value personalised customer service such as phone calls with actual people who can offer help instead of listening to voice recordings? NOW Internet Provider in NZ has everything you'll need to help with the process!
NOW internet will give you the best service without compromising on the quality of connection you need. If you're a very heavy user of the internet, then their Ultra Unlimited plan would be ideal for you. Or, if you're running a business, this could be ideal for you too since NOW NZ has an arm of their business specifically dedicated to broadband for businesses.
Types of NOW Energy Broadband NZ Deals, Plans
NOW Fibre Broadband Plans
If you're lucky enough to be living in a suburb where you have access to fibre, then one of the fibre plans offered by NOW will be right for you. NOW internet offers a standard broadband plan, which can either be capped at 125GB or unlimited. Otherwise, you can choose to roll with the fibre Ultra Unlimited plan, which can reach speeds of up to 900Mbps download and 400Mbps upload.
NOW Naked Broadband Plans
Living in this day and age, most people don't need their landlines anymore, so NOW NZ offers you naked broadband by default. This way you get to choose your NOW broadband deal without needing to think about the unnecessary extras like a home phone line.
NOW Landline Broadband Plans
If you do need a landline as part of your broadband plan, NOW internet makes it easy for you to craft a landline plan to your needs. With a base rate of $5 per month for the landline, you can choose to build out your plan with extras like caller ID, voicemail and call divert. Otherwise, you can add on extras like unlimited national calling or unlimited calling to almost any given country at market price.
NOW Unlimited Broadband Plans
Having a capped broadband plan can be extremely limiting at times. Nobody wants to be second-guessing their internet use for fear that they run out of data at the end of the month. NOW NZ offers unlimited plans for as little as $10 per month extra on top of their capped plans, making them the obvious choice for households that use a decent amount of internet.
NOW VDSL Broadband Plans
For those who aren't living in a suburb that is provided with fibre, VDSL is still a strong broadband contender. The VDSL offered by NOW can reach up to 70Mbps download and 10Mbps upload. The VDSL plan does incur a $79 connection fee, however, you can avoid this if you sign up to a 12-month contract.
NOW No Contract Broadband Plans
NOW NZ offers some of the best broadband plans in NZ, but contract deals aren't for everyone. If you don't want to tie yourself into a long term plan, a NOW no contract plan is a good idea. You'll end up paying slightly more, but sometimes it's worth the extra cost to avoid inconvenience.
Compare NOW broadband plans now.
Get the most out of your broadband and compare NOW plans today.