Megatel Broadband Plans
Megatel pride themselves on being gurus in the telecommunications industry in New Zealand, having provided quality broadband services since 2001.

Megatel NZ became the first telco and energy provider in 2011 by providing Kiwis with power services, bunding options, and affordable prices. They have over 10,000 loyal customers throughout the country, earning them recognition as the 'Best Service Provider' for three consecutive years in 2017, 2018, and 2019.

Make sure to check out Megatel's broadband plans, and find out how they fare against the best providers in NZ with glimp!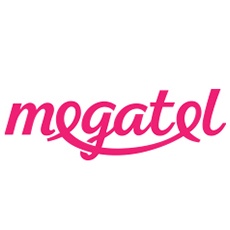 Why sign up with Megatel?
If you want flexibility in your broadband plan, then sign up with Megatel NZ! They offer a wide variety of broadband plans to cater every kind of Kiwi customer.

Whether you're after unlimited fibre broadband, or you want to bundle broadband with your electricity and gas services, Megatel have a plan to offer you. They top their broadband offerings with a premium mesh wifi router, to ensure that you're getting the best connection and fastest internet speeds. Say goodbye to weak signals and dead zones in your homes, as they also include a FREE TP-Link Deco Wifi extender, worth $299!

Wondering if Megatel's internet plans are the right choice for you? Find out by getting a comprehensive comparison using our comparison tool at glimp!
Is Megatel the best provider for you?
If you want an easy way to secure your broadband, mobile, electricity, and gas needs, then Megatel NZ may be the perfect provider for you.

Getting a broadband and power bundle with Megatel entails you to bigger discounts on a 24-month contract. You can also get add-ons and extras, such as the voice over broadband service (Voip) from as low as $5 a month, or the voice over copper line (PSTN) at only $10 a month. Both of these add ons include unlimited free local calls – so you'll get even more bang for your buck!

If you're ready to sign up to a Megatel internet plan, be sure to use glimp's comparison tool to get even bigger discounts!
Types of Megatel Broadband NZ Deals, Plans
Megatel Fibre Broadband Plans
Megatel's fibre broadband plans are ideal for those who use their internet regularly for gaming, working, or studying. With their high-quality mesh routers and wifi extenders, your internet connection becomes even faster and more reliable. You don't have to worry about the coverage of Megatel fibre broadband plans either, as the NZ government is consistently rolling out more fibre cabinets throughout the country.
Megatel Naked Broadband Plans
If you're just after the basics, or specifically a broadband-only plan, then go with Megatel's naked broadband plans! They know that not everyone in New Zealand still uses a landline in this day and age – that's why they offer broadband plans with no unwanted or unnecessary extras and add ons.
Megatel Landline Broadband Plans
If you still find your landline useful, you can sign up to Megatel's landline broadband plans. What's unique about this is that they offer two kinds of landline services: Voip and PSTN. Depending on inclusions, you'll be charged for an additional $5 to $10. For the benefits that you'll get, the additional price is worth every penny.
Megatel Rural Broadband Plans
Megatel have made their internet services available to even the most remote communities in NZ with their rural broadband plans. These plans include not only copper connections like ADSL and VDSL, but also fibre! Depending on your area, you can get varying speeds from 50mbps to 900mbps. Check with Megatel in Auckland, Christchurch and other areas to see what kind of speed you can expect.
Megatel No Contract Broadband Plans
While Megatel NZ have a range of contract bundle broadband plans, they also have no contract broadband plans. They may come at a slightly higher price, but it's a good compromise for the flexibility that you get. You'll still get a great router – they have a dual-band wireless router, perfect for wifi connectivity!
Compare Megatel broadband plans now.
Find a better broadband plan with Megatel.