Inspire Net Broadband Plans
Inspire Net offer personalised broadband services, with a big focus on providing the best customer service to Kiwis in Manawatu and its neighbouring areas.
With over two decades of trusted experience, they've been known to provide not only local-based broadband plans, but also excellent customer service. They value consumer feedback – that's why they've employed a highly-trained help desk team to address any of your concerns.
Make sure to check out Inspire Net's broadband plans when you use our comparison tool here at glimp.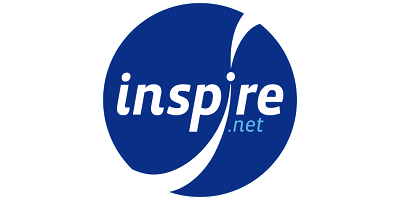 Why sign up with Inspire Net?
If you live in Manawatu or in a nearby area, and you want to connect to a fast and reliable plan, then you should sign up to an Inspire Net broadband plan.
Although Inspire Net don't provide their services across New Zealand, they focus on improving their offerings on the location that they know best. They continue to expand their services throughout the greater Manawatu areas through their community champion initiative, which offers affordable connectivity to homes in remote locations.
If you're thinking about signing up to an Inspire Net broadband plan, make sure to compare them against some of the best offerings in the country using our broadband comparison tool.
Is Inspire Net the best provider for you?
If you want a community-focused broadband provider who employs honest and local people to solve your concerns, then Inspire Net are the best provider for you!
As they put emphasis on their customer service, you can always get in touch through their phone lines at 0800 484 363. They're also open to suggestions and feedback, so make sure to chip those in via their email and social media sites. Another great thing about Inspire Net is that they'll notify you about any plan changes or broadband outages, so you won't be left wondering what's happening to your internet.
Connecting to Inspire Net broadband ensures you get reliable internet and friendly customer service, so check out their plans using the glimp comparison tool!
Types of Inspire Net Broadband NZ Deals, Plans
Inspire Net Fibre Broadband Plans
Inspire Net's fibre broadband plans come with plenty of choices and inclusions, so you can customise your plan according to your needs. Depending on your selection, you can get internet speeds ranging from 100Mbps to 950Mbps. These speeds are more than enough even for simultaneous heavy internet usage.
Inspire Net Naked Broadband Plans
If you're one of the many New Zealanders who don't need a home landline service anymore, then you may be better off with a naked broadband plan from Inspire Net. As you won't have to pay for any unwanted add-ons and extra fees, you'll save heaps on your overall broadband costs.
Inspire Net Landline Broadband Plans
If you still find a home landline useful in your daily life, then it's best to opt for an Inspire Net landline broadband plan. At only an additional $15 a month, you can already take advantage of free call minutes, caller ID, voicemail service, do-not-disturb settings, and even a "who called me" feature!
Inspire Net Rural Broadband Plans
Inspire Net are continuously expanding their services to make your rural abode broadband-ready! As well as offering ADSL and VDSL broadband plans, they also offer wireless broadband plans. Even if your home isn't connected to any wired services, you can still connect to the internet with Inspire Net's rural broadband plans.
Inspire Net Unlimited Broadband Plans
Never worry about running out of data in the middle of the month again! Inspire Net offer fibre broadband and copper connections, like ADSL and VDSL, that can come without a data cap. Plus, their unlimited broadband plans have plenty of great choices, giving you more flexibility in your internet plan.
Inspire Net No Contract Broadband Plans
If you don't want to be tied up with a contract, then Inspire Net's no contract broadband plans are the perfect choice for you. Although you may lose some perks, like a free router and free installation fees, you'll have the choice to cancel your broadband plan any time, and without having to pay for termination fees.
Compare Inspire Net broadband plans now.
Find a better broadband plan with Inspire Net.