NOW Fibre Broadband
Because of the success in providing customers with an extra level of customer service, NOW has expanded its products to include internet services tailored exclusively for businesses. If you're in charge of ensuring that your company is linked to a steady stream of internet, then NOW Wifi and Fibre broadband may be the best option for you.

Alternatively, if you want to go all-in, there's a plan that includes in-home tech visits, allowing you to get the most out of the service. Comparing deals at glimp will show that NOW Fibre has some of the most competitive internet services available today.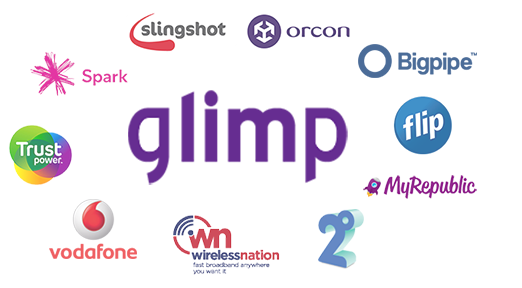 Why sign up with NOW Fibre NZ?
NOW Fibre will provide you with the greatest service possible without sacrificing the quality of connection you require. If you use the internet a lot, their Ultra Unlimited plan would be excellent for you. If you own a business, this could also be excellent for you as NOW NZ offers a division dedicated to corporate broadband.
In-home Tech Support
NOW internet's local, friendly staff of Techsperts will come to your home to ensure that everything is working properly with your broadband and home technology setup. They'll take care of everything, from Wi-Fi coverage to buffering and health checks.
Types of NOW Fibre Plans
Standard Fibre
This fibre subscription is suitable for those who use the internet on a regular basis and live in smaller families. It provides 125GB of broadband for $75 a month, as well as a dedicated internet tech support team if you need help with your connection.
Unlimited Fibre
This plan is ideal for customers who have more than five occupants and engage in many internet activities such as streaming and gaming, as well as those who have multiple devices. You can get unlimited broadband and tech staff to help you with your internet problems for $85 per month.
Ultra Unlimited Fibre
If you require faster internet for your busy household, this plan is available for $99 per month. This is their fastest fibre offering with up to 900Mbps download/400Mbps upload speeds that includes a dedicated broadband tech team to assist you.
Frequently Asked Questions
What is whole-home WiFi?
Whole-home WiFi is supposed to provide a consistent WiFi experience regardless of where you are in the house. It distributes three distinct units across your home to ensure that there are no dead areas for your wifi, allowing everyone to be satisfied.
How much does it cost to install NOW Fibre?
The government's Ultra-Fast Broadband initiative currently covers fibre installations. The majority of fibre installations are considered to be standard, with no installation costs. Some local fibre carriers will have standards for what is considered standard, but in general, if your home is less than 200m from the property line, you should be fine. If your fibre installation requires a homeowner contribution, you'll be provided with a quote.
Where can I get NOW's home tech assistance in NZ?
NOW provides phone-based technical support throughout the country. Their in-home services, on the other hand, are only offered in Auckland, Christchurch, Tauranga, Rotorua, Hawke's Bay, and Wellington. You can reach them by phone at 0800 438 669 or book an appointment on their website.