Nova Energy Fibre Broadband
Nova Energy is primarily recognised for its natural gas and power. However, they've also gradually expanded to provide fibre broadband services to Kiwis across the country.

Their fibre plans offer the convenience of combining your utilities, including power, gas, Internet, and phone, all into one place. You can also enjoy all of the benefits and extras that come with Nova such as a free 43-inch TV.

With glimp, you can now compare broadband prices from Nova Energy NZ and other top broadband providers throughout New Zealand!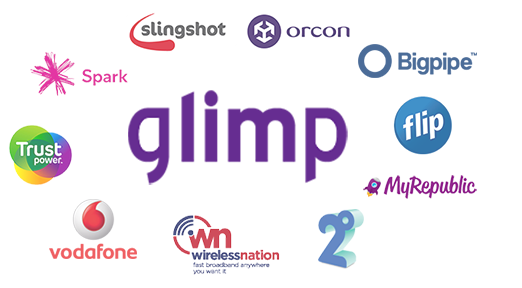 Why sign up with Nova Energy Fibre?
When an internet provider offers credit, free modems, and home phones, you know that's a great deal. That's why Nova Energy's 24 Month TV Bundle Plan now includes a free LG Smart TV! However, they may not be the ideal option for individuals who prefer to keep things simple.
Types of Nova Energy Fibre Plans
24-month Broadband Term
For only $89 per month, you can connect to Nova Energy's fibre broadband on a 24-month contract. This bundle includes fibre, power, and gas with a free 43-inch TV and a free modem. This fixed-term plan offers speeds of up to 100Mbps, and is available until March 31, 2023 only.
No Fixed Term
Everyday Bundle
This is Nova's most affordable fibre bundle that combines your internet with electricity and natural gas. You can get internet speeds of up to 100Mbps for $69 per month. You can upgrade your connection by going for their fibre boost for an extra $20 per month.
Freedom
With Nova's Freedom package, you can get up to 100Mbps fibre speeds with unlimited data and no cancellation fees.
Frequently Asked Questions
Can I get a different TV with my Nova TV Bundle?
You can choose among a 43-inch, 50-inch, and 65-inch LG TV.
How fast is Nova Energy's fibre boost?
You can get download speeds of up to 950Mbps and upload speeds of up to 450Mbps. These super-fast speeds are ideal for large amounts of media or an improved gaming experience.
What's Plume wifi?
Plume is the command and control centre for your home wifi network. It boosts wifi signals in your home and gives you complete control over your online activities. Nova Energy has partnered with Plume to optimise your home internet connection. Plume Starter Pack costs $300, with a monthly subscription charge of $99. If you want to give it a shot, you may sign up for a free 3-month trial.
How do I sign up with Nova Energy?
First, check whether you live in a fibre-ready location. Once you've confirmed your address, you can choose from their array of plans that fits your budget and lifestyle. To make comparison easier, go to glimp and search for Nova Energy fibre plans and other broadband packages from various NZ providers.