2degrees Fibre Plans
2degrees has provided Kiwis with cost-effective solutions for their broadband and mobile plan needs. They officially began in 2009, although their narrative dates back way before. A group of Maori visionaries challenged the auction of 3G rights under the Treaty of Waitangi. Since then, 2degrees NZ has progressively grown in size and reputation, assisting Kiwis in saving money.

You can sign up for a 2degrees fibre plan right here at glimp! See the 2degrees internet plans that made them the country's fourth-largest internet service provider.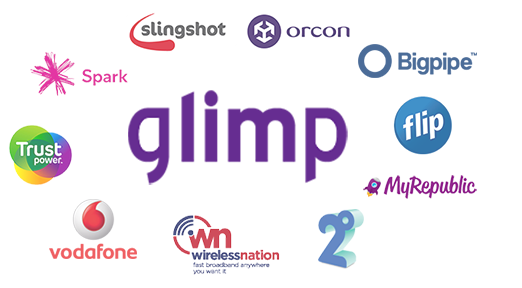 Why sign up with a 2degrees fibre plan?
It's no surprise that a company as large as 2degrees has some of the fastest broadband options in New Zealand. The availability of their internet plans may vary based on your region. If your neighbourhood offers fibre services, it's your best bet!

Select 2degrees fibre that plans provide a free year of Amazon Prime Video and Prime Gaming. You save $10 per month if you purchase a broadband and mobile plan package. They have a variety of programmes to accommodate any type of customer in New Zealand.
Types of 2degrees Fibre Plans
Fixed-term
This is a 12-month plan, inclusive of a standard connection and rental of a 2degrees fibre modem. It also comes with a free one-year Amazon Prime Video subscription with an unlimited plan. You'll be charged a $15 modem delivery fee once you've chosen a fibre bundle. If you are unhappy with the service and wish to cancel, you may be charged an early termination fee of up to $199.
Open term
If you're satisfied with your 2degrees internet connection, you can upgrade to an open term plan that allows you to cancel your plan anytime. You can continue to use your old modem for this connection, but if you prefer a 2degrees modem, you can purchase one for $165 with a $99 connection fee.


Frequently Asked Questions
How do I get 2degrees fibre installed on my property?
New fibre installations require the cable lines from the property boundary to the exterior wall of your home, followed by an ONT on an interior wall. 2degrees purchases the fibre connection wholesale (Local Fibre Company). They will assist you in the process of requesting fibre, monitor the installation process, and deal with any issues you may encounter after the installation

A different firm is called an LFC who owns the fibre network and installs the fibre-optic cable. Your LFC could be one of these companies: Chorus, Enable, Northpower Fibre, Ultrafast Fibre, Network Tasman Fibre, Unison Fibre, or EA Networks.
How much does it cost to install 2degrees fibre?
A typical fibre installation is usually free. A standard installation refers to a connection that goes less than 200 metres to the premises (e.g. your driveway from the road is less than 200m long).

If your connection is designated as "non-standard," there may be extra charges for any additional wiring or electrical work that is required. Before beginning any work, your LC will offer an estimate, and let you decide whether or not to proceed.