Enable Fibre Broadband
Enable Fibre is a fibre broadband network owned by and operated for Kiwi customers in Christchurch. They're a part of New Zealand's UFB initiative that have connected more than 200,000 homes, shops, and schools across the region, and towns in the Waimakariri and Selwyn districts.
If you would like to switch to an ultra-fast fibre connection, Enable Fibre in Christchurch offers a selection of broadband plans for you! You can also visit glimp and compare the best deals that are suitable for your requirements.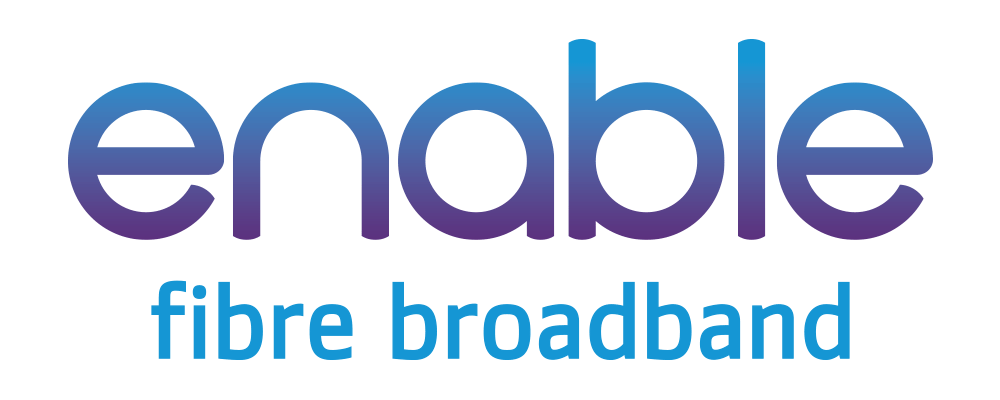 Why choose Enable Fibre?
Enable Fibre Broadband is affiliated with Christchurch City Council, assuring customers of fast and reliable support when it comes to their broadband needs. Part of their values is making the internet clear and simple for all Kiwis. They aim to deliver seamless connectivity among households, local businesses and nearby schools for better internet experience.
Enable Fibre Broadband NZ Deals, Plans
Fibre For Business
Get fast and easy transactions with Enable Fibre broadband that provides businesses, big and small, with smart internet solutions through its ultra-fast fibre connectivity. You can get work done efficiently and save money using its internet-based voice and cloud services that run over fibre. You can also reduce costs on traditional phone calls as well as IT hardware. This means, you can easily transfer data without needing a hardware — simple and space-efficient.
Fibre For Home
Enjoy high-speed internet at home with Enable Fibre's UFB connection that offers HD video streaming of movies, music and your favourite sports. It also makes online gaming more enjoyable with less lagging and best for video conferencing that makes seamless work meetings. Enjoy all these all at once even with multiple connected devices with zero delays and interruptions.
FAQs about Enable Fibre Broadband