EA Networks Fibre
EA Networks is one of New Zealand's trusted fibre networks based in Mid Canterbury with operations on the region's electricity as well as fibre optic communications. They pride themselves with their advanced, ultra-fast and reliable fibre and wireless internet services for homes, farms, and businesses in NZ . For over a decade, EA Fibre has connected access to urban and rural fibre extending to Asburton and reaching Mt. Somers, Rakaia, Hinds, Mayfield, Chertsey and Lake Hood.
Do you want to switch to an ultra-fast internet for your home or business? Make it possible with EA Networks Fibre and experience seamless connectivity anytime without delay! If you're unsure and would like to know more options, you can head on to glimp and shop around broadband plans that are suitable for your lifestyle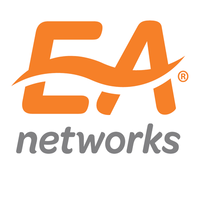 Why sign up with EA Networks Fibre?
EA Networks offers a world-class fibre connectivity that greatly speeds up internet usage even with multiple connected devices. You can enjoy streaming and playing games without experiencing lag or glitches, as well as host long hours of video calls any time you prefer. EA Networks also provides reliable local support in case of problems with connection or your indoor equipment.
EA Networks Fibre Broadband NZ Deals, Plans
Fibre for Home
Experience non-stop streaming and gaming with EA Networks Fibre for home that allows multiple users to connect to the internet at fast speeds. You can enjoy streaming Netflix, Youtube, Lightbox and other online shows without glitches and interruptions, and at an affordable price a month. You also get access to remote cloud backup and data sharing at lower costs.
Fibre for Business
Make seamless transactions with EA fibre for business with its fast and stable connectivity that enables you and your employees to accomplish tasks efficiently. You can do tax returns, payroll and online banking with minimal to zero downtime . You can likewise secure quality staff by ensuring them of a high-end internet connection plus host video calls for work meetings without glitches and lagging.
Fibre for Farms
Farm sites need fast internet as much as residents and other establishments. With EA Networks Fibre, farm owners can improve data flow and information of their daily operations and get high-definition video conferencing even in remote locations. EA also provides cost-effective Cloud services for data storage as well as better VoIP capabilities at affordable rates.
FAQs about EA Networks Fibre
Switching to fibre is your best bet if you want to experience ultra-fast internet for home, business or in the farmlands. Its fibre optic cables make it easier to connect online regardless of the weather outside. You can do video streaming, browsing and online gaming all at once without delay.
Before applying for EA Fibre, you need to check your coverage and then contact your internet service provider to order your EA Fibre plan. You can enter your address in the EA Networks coverage map and confirm if you're eligible for installation.
Compare fibre broadband plans today!
Get reliable fibre broadband with EA Networks Fibre here at glimp!