Contact Energy Broadband Plans
Contact Energy may be known to Kiwis as a power and gas provider, but they also have some of the best broadband bundle plans in New Zealand.

A great advantage of Contact Energy's broadband is its ability to be bundled with electricity and gas. With their wide range of utilities and great customer service, Contact Energy were named 'The Most Diverse Company in NZ' out of 6,000 companies in 2017 by Thomson Reuters Diversity & Inclusion.

Find out how Contact Energy's broadband bundles fare against some of the best providers in New Zealand using our comparison tool at glimp.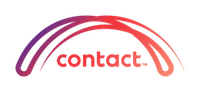 Why sign up with Contact Energy?
Are you looking for a cheaper option in your broadband usage? Then, you may have found the right provider with Contact Energy!

Even though Contact Energy offer broadband plans at cheap prices, they don't come with any compromises! You can forget about data caps, contracts, and multiple billings. Contact Energy's broadband bundle plans are known to be some of the most affordable in New Zealand, costing as low as $60 per month!

If you're ready to sign up to a Contact Energy internet plan, make sure to compare it amongst the best broadband deals in NZ here at glimp.
Is Contact Energy the best provider for you?
Do you like the idea of having all your home utilities handled by one company? If so, Contact Energy may just be your best option!

Contact Energy makes it easy for you to consolidate all your utilities, check your inclusions, and pay for your plan in one place. Using their website or mobile app, simply select the bundle and add-ons that you want, such as a landline service or a calling package – and you're all set! They also offer weekly and fortnightly billing, giving you more flexibility in your payments options.

Contact Energy's broadband plans offer some of the best value for money deals around. You can find all their great value broadband plans by comparing with us at glimp.
Types of Contact Energy Broadband NZ Deals, Plans
Contact Energy Fibre Broadband Plans
Contact Energy broadband has three levels of fibre plans – Fast Fibre, Faster Fibre, and Max Fibre. Depending on your chosen plan, you can get speeds ranging from 100Mbps to 900Mbps. This is perfect for large families and flats that have multiple people using the internet heavily and regularly.
Contact Energy Naked Broadband Plans
If you're not after all the fancy bells and whistles, then Contact Energy's naked broadband plans are for you! Having a landline service is becoming less and less common in New Zealand nowadays, especially with the rise of the internet. That's why they offer simple plans with no unwanted or unnecessary extras.
Contact Energy Landline Broadband Plans
Although the landline is less common nowadays, there are still some Kiwis who find a home phone useful in their daily life. Luckily, Contact Energy offer landline broadband plans for only $10 extra a month! If you currently have a landline, you can also keep your existing number using Voice over Internet Protocol service.
Contact Rural Broadband Plans
While they're not necessarily advertised as a rural broadband provider, Contact Energy have wide coverage throughout the country! Getting broadband access across NZ shouldn't be a hassle, whether you need ADSL, VDSL, or fibre broadband. However, take note that you can only get Contact Energy internet for your home, as they do not provide connections for businesses.
Contact Energy Unlimited Broadband Plans
All of Contact Energy's internet plans come unlimited! You won't have any limitations when it comes to streaming, downloading, and gaming to your heart's content. Depending on your broadband plan, you may also get unlimited standard calls and international calls for your home landline.
Contact Energy No Contract Broadband Plans
You can get more flexibility with your broadband plan with Contact Energy's no contract broadband plans! Their broadband plans come without any commitment or contracts, so you can cancel or switch plans anytime without having to pay any cancellation fees. Unlike some other internet plans, getting a no contract broadband plan from Contact Energy doesn't come with higher costs.
Compare Contact Energy broadband plans now.
Find a better broadband plan with Contact Energy.