Bigpipe Broadband Plans
Bigpipe is a New Zealand broadband provider, self-described as 'the only internet provider that just offers cheap broadband'.
Bigpipe NZ is designed for a quick and easy broadband plan decision, as every internet plan is unlimited, naked and loaded with add-ons (including a free router if you commit to a 12-month contract). As one of New Zealand's smaller internet service providers, Bigpipe boasts a personalised internet service starting with ADSL to the faster VDSL options, all the way through to ultra-fast fibre.
Find out if Bigpipe internet is right for you by comparing New Zealand's top broadband providers with glimp.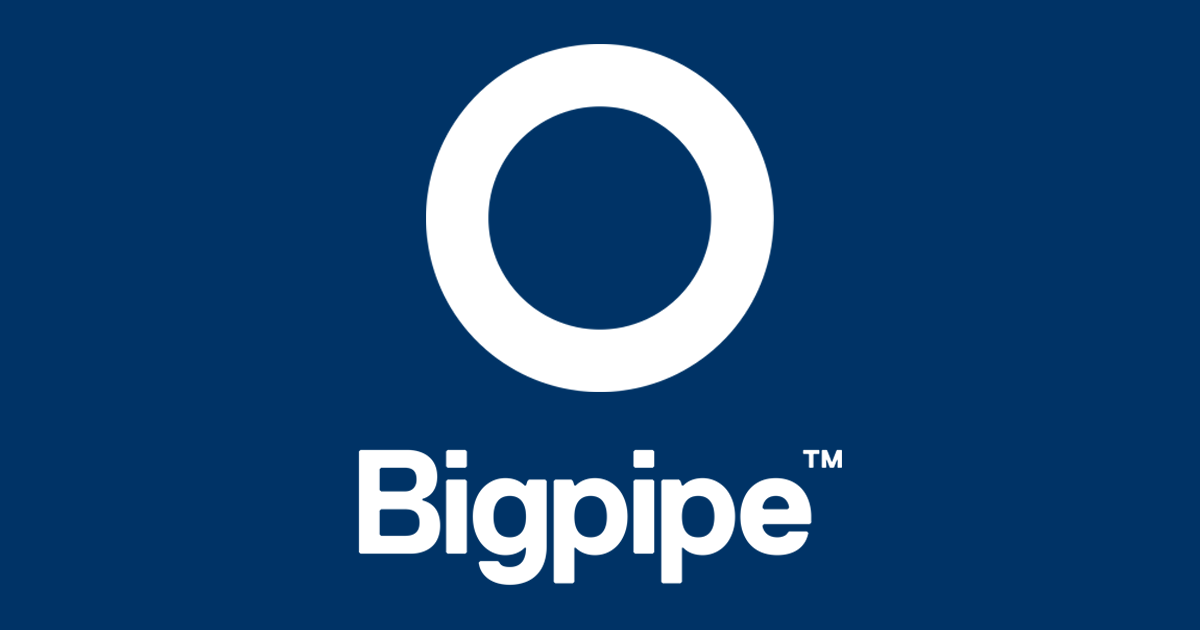 Why Sign Up With Bigpipe?
Bigpipe broadband plans are simple and straightforward, meaning you won't have to um-and-ah over and over about which option is best for you.
With the added benefit of receiving your first three months free of charge when you sign up to any year-long contract with Bigpipe NZ – what's not to love? Simple options are an attractive prospect to many, especially if you've recently moved and just want to get online.
You can compare Bigpipe to other providers here on glimp if you're looking to get the most out of your internet provider.
Is Bigpipe the best broadband provider for you?
Bigpipe internet plans are very well-suited to Kiwis who don't want to meticulously pick apart every plan from their provider to figure out what's best.
Combine Bigpipe NZ's dedication to customer service, along with the perks that come with a year-long broadband commitment, and their offerings start to look pretty good!
You can see how Bigpipe promos compares to other NZ broadband providers by using the glimp broadband comparison tool.
Types of Bigpipe Broadband NZ Deals, Plans
Bigpipe fibre broadband plans
Bigpipe NZ's naked UFB plans are some of the fastest available on the market – ideal for those who live on the internet and need a lightning-fast connection. Bigpipe fibre is only available to properties that have access to fibre infrastructure, but as the Government rolls this out to more properties each year, it will become much easier to get connected.
Bigpipe unlimited broadband plans
Bigpipe offers some of the most simple and streamlined unlimited broadband options in NZ. All Bigpipe internet plans are unlimited, meaning you'll never run out of bandwidth whether you're on ADSL, VDSL, or fibre. This is ideal for homes with lots of people who are online regularly.
Bigpipe naked broadband plans
As with Bigpipe unlimited internet, they offer one of the most simplified naked broadband solutions in NZ. Just like unlimited, every Bigpipe broadband plan is naked so it's a quick and easy choice.
Bigpipe no-contract broadband plans
Fortunately, unlike some other New Zealand internet providers, Bigpipe internet comes with the option of a no-contract internet service. While this is a good option for flexibility, some may want to commit to a 12-month contract, as Bigpipe provides a free router and installation with this option.
Bigpipe ADSL broadband plans
For the basic starter package, Bigpipe NZ charges $79 for a standard, naked, unlimited ADSL connection. While most will want to go for faster options if they're available, this connection type is ideal for light internet users.
Bigpipe VDSL broadband plans
VDSL is a step up in speed from ADSL, and is the go-to option for those who want a fast connection but do not live in a property that is fibre-enabled. Bigpipe VDSL services start at $89, an upper mid-range price in the NZ market at the moment.
Compare Bigpipe broadband plans now.
Find a better broadband plan with Bigpipe.