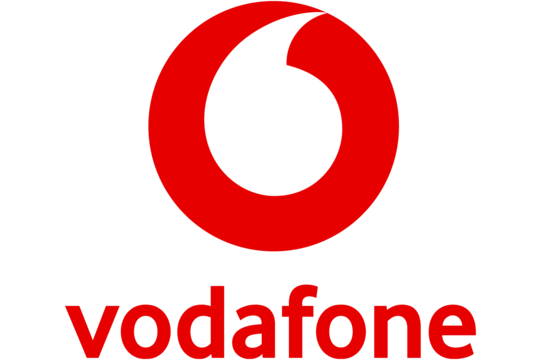 Compare Vodafone Broadband Plans Now
Leave a Review
Vodafone Review
We've asked our users to review Vodafone and these are the overall results. For individual Vodafone reviews, scroll below. Please note, we only show power reviews with comments.
FIBRE
How did the switch go?
3.3
Customer Service:
3.0
Clear Billing:
3.2
Total Reviews:
35
VDSL
How did the switch go?
2.8
Customer Service:
2.5
Clear Billing:
3.2
Total Reviews:
13
ADSL
How did the switch go?
3.9
Customer Service:
3.7
Clear Billing:
4.2
Total Reviews:
17
FIXED WIRELESS
How did the switch go?
3.3
Customer Service:
3.5
Clear Billing:
4.3
Total Reviews:
6
CABLE
How did the switch go?
2.8
Customer Service:
3.2
Clear Billing:
3.0
Total Reviews:
6
Showing individual Vodafone FIBRE broadband reviews
Any comments?
not the best
Any comments?
Pretty satisfied with current service, but modem doesn't transmit wifi very far, I have drop out zones in the main bedroom, which can cause me to use more data as my phone switches to 4G when my wifi drops out.
Any comments?
Would like to see what you are offering
Any comments?
Good, quick and easy install. Unfortunately, it was Chorus that took a day longer than expected to put the fibre in.
Any comments?
Good deal with sky
Any comments?
Good service, I use it at work with customers quite often when I see they are having trouble paying the bills (work as a Teller)
Any comments?
Haven't had a problem with them, when the Internet was crashing a lot they were quick to sort it out!
Any comments?
Love that we have had no issues with Vodafone. Highly recommend
Any comments?
Great supplier awesome deals esp with sky once set up all is easy
Any comments?
Didnt seem much faster
Any comments?
Could have handled our shift better. And be better at compromising when they make a mistake. But apart from that, I guess we can't complain.
Any comments?
Vodafone is good but Chorus is a nightmare. Slow and hard to communicate with and often don't follow through on Vodafone's requests. Our billing with Vodafone has been pretty confusing with our discounts not being marked on our bill so it is hard to track them. We also had our internet cut off without being informed and it was due to scheduled maintenance. Generally though, Vodafone has great customer service and are nice to deal with. The internet is also generally pretty consistent.
Any comments?
the speed is pretty average, connectivity is poor when not very far away from the router. bill is continuously more than the price they quoted me each month by $1 noted as "other charges" still dont know what its for. This was a price based purchase because I also have a mobile plan with them so get a discount.
Any comments?
I can get broadband cheaper, but my Vodafone subscription covers internet, Sky TV, Calls to Australia free,home phone. One bill is simpler
Any comments?
Shocking customer service! Can't even get hold of anyone after 2 weeks of trying and then internet cut off in our business and still useles customer service!
Any comments?
What they charge on my bill is ridiculous compared to the initial plan I signed up for
Any comments?
Worst service. Cannot understand the people you speak to on the phone after you wait for them to answer for 1 hour.
Any comments?
I can sum up my recent time with vodafone in 2 words Absolute TrashMy internet seems to drop out every hour when using my laptop that i have to keep on for work.When i contacted Vodafone to get this issue resolved they claim no such issue has been concurring,On an Upside the pricing is very good as i get a discount from having a mobile plan with Vodafone but the amount of work lost and rage sessions with my child when the internet goes out during a online game is a living hell.If i could give a star rating for the service i would hope there was a 0 as only being able to use the internet without my main laptop is useless.
Any comments?
Worst boardband provider ever!!! DONT USE or you will regret. We moved to the house and Vodafone called us and said the new address broadband is good to go before our move. But it wasn't, and we have been calling and dealing with it for the last two weeks. And every time the customer service guys said it will be working in the next 1-2 days, but it wasnt. We don't have internet for the half of the month and they still fully charged for the month. Been a Vodafone customer for very long time and too busy to find another provider, but I have to change. they are the worst and I'm super disappointed!!! And I have the SAME ISSUE with them 2 years back when I moved to our previous house!!!! Plus the internet wasn't that fast at all and at the weekend always slow and break up often.
Showing individual Vodafone VDSL broadband reviews
Any comments?
We moved house and they were a disaster. I hate the fact you end up talking to an overseas call centre. Speed is OK. Their exchanges send to get affected by either weather and once or twice a year we have to call them to reset our access in their exchange. (that's very non technical, but it's something like that.) We're really only with them because we get the package deal with Sky TV. But I'm questioning whether that's worth it any more. Without Sky we're open to looking around. Need naked broad band with unlimited data as we have a gamer in the house.
Any comments?
Even though I gave them lots of notice of my move I'm confident the whole process would have been simpler if I changed provider (and not moved with Vodafone). I'd hate to think how many hours I've been on the phone to people with varying levels of competency, but 3 weeks post move I'm still waiting to hear from someone to get a sky engineer out... Dire.
Any comments?
Absolutely useless - after spending 40 mins on ph to be answered transferred - after another 15 min I hung up.
Any comments?
The worse internet provider ever. Customer service is rubbish and they are full of it. Liars.
Any comments?
The worse internet provider ever. Customer service is rubbish and they are full of it. Liars.
Any comments?
Had two routers fault out in 4 months . They take a week to fix problem no discount on bill . So paying them for nothing would not recommend.
Showing individual Vodafone ADSL broadband reviews
Any comments?
Worst service ever. Currently waiting 3 months to upgrade to fibre; it's been stuffed up twice and no one wants to help.
Any comments?
Consistent, steady ADSL signal. Customer service messed up billing twice when i attempted to switch plans.
Any comments?
They are pretty good. Speed is better than the national average. No problems at all really.
Any comments?
I've been with Vodafone for over four years. They've changed my plan a few times but always to my advantage. At one stage, they doubled my data at no extra cost. Most recently and in response to my complaint of being charged $2 for going a few MB over, they changed my plan to unlimited at no extra cost. Vodafone have treated me very well so I'm sticking with them.
Any comments?
Not happy with it....wanting to change provider
Any comments?
Never had a problem getting through to them and always a quick result.
Showing individual Vodafone FIXED WIRELESS broadband reviews
Any comments?
Looking for a better deal $125+ $70 a month is a rip off
Any comments?
Very bad reception where we are even with a booster
Any comments?
APPALLING, just the worst experience ever. Horrified at the many ways this company has dropped the ball with their customer service and at the way they have treated their elderly clients. My parents were never told they were on an obsolete plan which somehow was sucking up twice the national average usage, were paying for that dubious privilege and where I stepped in as EPOA because my father is terminal and was in respite care having to leave my mother (who suffers from Parkinson's) alone in the house, they promised all kinds of fixing up which totally fell apart including:A new plan which resulted in the phone cutting out leaving my mother alone in the house without either a medic or house alarm to which it took several trans-tasman phone calls to fix but my mother was expected to reset the modem herself (she has hardly see let alone move).Then, without internet and phone for days, VF finally sent the tech who was supposed to ensure ALL devices worked and did not.Then the Noel Leeming tech who was booked to make sure everything was fine, and secure never showed up.Then everything went ff because - after half a day of calls to get through to a service person - VF apparently decided again to cut them off because a bill wasn't paid....except there was NO bill, nothing has been unpaid.Now, again with trans- tasman calls, it has taken a ridiculous effort to get them to admit they've screwed up AGAIN, disadvantage vulnerable people CONSTANTLY and they have to fix it AGAIN. Just hideous and appalling and after this contract is done we will NEVER EVER USE VF again. EVER.
Showing individual Vodafone CABLE broadband reviews
Any comments?
Fibre x It is slower than they said. That's the worst part. Should have read the small print. Also, I'm Ira's Mum 😊
Any comments?
Variable customer service. Occasionally excellent but mostly frustrating. It has been improving though.
Any comments?
to expensive
Showing individual Vodafone Other broadband reviews
Any comments?
we had fiber add attempted to move to vfone's fiber max planthe technician attempted the installation and failed it, reset everything to the way it was and got us back on regular fiber for the meanwhile.ten minutes after the left, vodafone declared the installation successful and disabled our fiber and moved us to fiberX max despite that connection not being available for us yet.when asked to revert this change, was told it would be 7 days to fix as 'my account had been deleted'customer service did not help at all and could barely understand the problem and provided 0 solutions
Any comments?
we had fiber add attempted to move to vfone's fiber max planthe technician attempted the installation and failed it, reset everything to the way it was and got us back on regular fiber for the meanwhile.ten minutes after the left, vodafone declared the installation successful and disabled our fiber and moved us to fiberX max despite that connection not being available for us yet.when asked to revert this change, was told it would be 7 days to fix as 'my account had been deleted'customer service did not help at all and could barely understand the problem and provided 0 solutions