Norton VPN
Norton comprehensively addresses the pressing concerns about online security which includes data breaches, cybercrime, and unsecure WiFi connections by providing multi-layered and advanced security for you and your family. Because technology evolves, cyberthreats follow. Users will always need to optimise their digital security with the best VPN in the market — Norton VPN can be one of the best options!
Norton VPN helps to secure your sensitive information such as bank details and credit card numbers. You secure all your devices at the same time and have access to your favorite apps and websites while travelling. As Norton is a security solution provider, not limited to VPN services, you can rest assured of getting maximum protection. Combining Norton Secure VPN with Norton's software security features can make you nearly immune to online threats. With servers in over 30 countries, Norton VPN won't let you down!
Compare Norton VPN from other deals and find out which is the best VPN that suits your needs.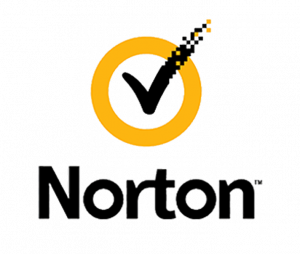 Why get Norton VPN for your device?
If you're tired of unwanted tracking technologies used by companies and online advertisers, then this is the VPN for you. Norton Secure VPN blocks all technologies that can be directly and indirectly harmful to your digital security. You get direct harm from cyber attacks like malware and viruses. However, you can also suffer indirect harm from third parties who can monitor your online activities for various purposes, from government surveillance to consumer research. Get Norton VPN for your online privacy today!
Get multiple layers of protection with Norton 360 Deluxe
You can include all the protection you need in a single package through Norton 360 Deluxe. Norton 306 Deluxe is a standard-bearer of multi-layered protection for your device using Norton's Secure VPN, real-time threat detection, password manager, 50GB secure Cloud backup, parental controls, smart Firewall, SafeCam, and 100% virus protection promise.
Norton Secure VPN
Features
With any subscription, you can get access to the following features:
Compatibility with Windows, macOS, Android, and iOS devices
AES 256-bit encryption
OpenVPN and L2TP/IPSec protocols
24-7 live chat support
User-friendly, single-click connect/disconnect
Ad track blocker
Split tunneling
Kill switch for Android
Easy switching from one location to another
Warnings when accessing a public WiFi
Pricing
Norton VPN pricing, unlike other deals, are based on the number of devices you connect — not the duration. While this may seem simplistic, it gives you the flexibility you need based on how you plan on utilising the VPN.
For 1 device, you'll pay $4.99 or NZD $7.20 per month
For 5 devices, you'll pay $7.99 or NZD $11.52 per month
For 10 devices, you'll pay $9.99 or NZD $14.41 per month