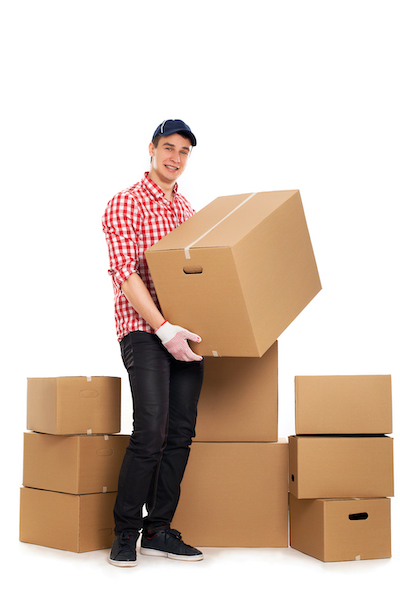 New Zealand truck hire deals
glimp is on a mission to help Kiwis save time, money, and effort by showing them the best truck hire deals currently on offer in NZ. Our quick and easy-to-use comparison tool narrows down your choices amongst the leading rental services in the country to show you all the best options. Simply tell us some basic information, and we'll help you score a deal within minutes!
Thousands of Kiwis have already found the perfect truck hire deal – and now's the best time to find yours too!
What is truck hire?
Truck hire – coming from the name itself – is hiring a truck for whatever job you need to accomplish. In New Zealand, these jobs are usually associated with businesses involving logistics and cargo – however, there are still plenty of things you can do when hiring a truck. For the average Kiwi, the most common reason for renting a truck is when you're moving to another town or city.
As trucks are much bigger vehicles than normal 4-wheel cars, renting it comes with stricter regulations, and you may need special endorsements to hire certain trucks. Here at glimp, we have an array of great value rental deals covering all areas of the country – so whether you're looking for truck hire in Auckland, Christchurch, Hamilton, Wellington, Tauranga, or Dunedin, there's a deal available for you.
For whatever tough job you need to do, make sure to compare truck hire deals across New Zealand to get the best one for you. Get the best rates and save today with glimp!
How does our truck hire comparison work?
Truck hire is increasingly popular across New Zealand as it offers a reasonably-priced and convenient way to move heavy loads between places. If you're looking for a one-stop-website that can help you score the best truck hire deal, then you've come to the right place here at glimp. We have deals that cater to your every need, so you can trust that you're snagging the perfect deal for you by using our comparison tool.
Quick and easy to use
Finding a truck hire deal that ticks all the right boxes isn't easy, as there are a number of factors you'll need to consider. The great thing about our quick and easy-to-use comparison tool is that it has a filtering tool. Simply select what you want in your deal, and we'll show you all the relevant results according to your choices.
Find the best truck hire, free of charge
Although prices are relatively affordable for the benefits you get, trucks are generally the most expensive type of vehicle you can hire. To help you save on costs, we won't charge you a thing to help you score a great value deal. Our comparison tool is free of charge, so feel free to compare truck hire deals up north in Hamilton, down south in Dunedin, or anywhere in between all you want.
Get your tailored results
Whether you're transporting cargo or moving furniture to your new home, we have a truck hire deal to match your needs. You don't have to worry about finding a deal near your area; we cover all the major towns and cities throughout New Zealand, including Auckland, Wellington, Christchurch, Dunedin, and more! Snag a deal by comparing your options with glimp today.
Truck hire FAQ
Do you have any questions before using our comparison tool? We've compiled the most frequently asked questions of Kiwis just like yourself.
Why compare truck hire with glimp?
We save you time and money
We've helped thousands of Kiwis like you save time, money, and effort. Simply tell us your destination, size of the truck, and a few personal details, and we'll give you tailored truck hire results in just a few clicks.
Best place to compare
glimp uses a comprehensive comparison tool that narrows down the leading truck hire deals depending on what you need. We ensure to give you only the most accurate results from the best services in the country.
Compare truck hire for free
On top of our quick and easy process, our comparison tool is 100% free! Whether you're only looking for a truck hire deal to move your furniture, or you're ready to purchase a deal, it costs nothing to use our service.
They talk about us
glimp is a trusted comparison website in New Zealand, renown for helping thousands of Kiwis every day. Stuff, NZ Herald, SolarCity, Truenet, NBR, and many more talk about us.
Types of truck hire deals we compare
If you're carrying heavy supplies for a one to two-day camp, then you're better off hiring a ute. You can choose either an ute with an open or closed canopy, so it's best to determine what you need first before finalising your truck hire deal. If you're not from New Zealand, you may know this as a pickup truck or a utility vehicle.
Utes can generally accommodate up to five people and their belongings. They're equipped with AC and a radio to ensure top comfort in your ride. Models are also not older than 2005, so you don't have to worry about a bad engine or battery.
If you're thinking about a standard truck, box trucks are what you're probably thinking of. These have three solid walls, a roof, and a rear double door. While they're effective to transport your stuff when relocating, it's usually used by freight and cargo companies to transport their products. Aside from the usual box, you can rent it with built-in customisation – like a freezer and dividers – to make sure that it accommodates to your transportation needs.
Some of the most popular box trucks for hire are the Isuzu Elf, Toyota Dyna, and Toyota Toyoace, with a maximum load capacity of 2560kgs or 19.9 cubic metres (depending on the size of the box). You'll usually be offered a box truck with automatic transmission, but manual transmission trucks may be available if you prefer.
Flat-deck trucks are the most basic and the smallest type of truck that you can rent in New Zealand. They are usually 2.5 metres long with an open canopy design. As it's mainly used for transporting a variety of things, the seating capacity only accommodates two to three people.
Some of the most popular flat-deck truck models in NZ are the Nissan Atlas and Hino Dutro, which can carry up to 1925kgs or 2 cubic metres. It's more than enough to transport your personal belongings, with still a ton of space for other things. As it has no roof, you also have plenty of headroom for transporting tall furniture.
Tail-lift trucks are very similar to box trucks – the only difference is the extra part that can be lowered in the rear of the truck. This is ideal for businesses with large products, as the job would be much easier with a tail that can be inclined and moved. This is also perfect for loading and unloading heavy machinery, appliances, and furniture like fridges, freezers, and washer and dryer sets.
The popular tail-lift truck models are also similar to box trucks, with the maximum loading capacity much higher at 2920kgs or 20 cubic metres. Like most truck hire deals, you can select the model that you like, but it'll be subject to availability.
What our broadband customers are saying:
Find a truck hire deal in NZ
Don't wait any longer and compare deals today!