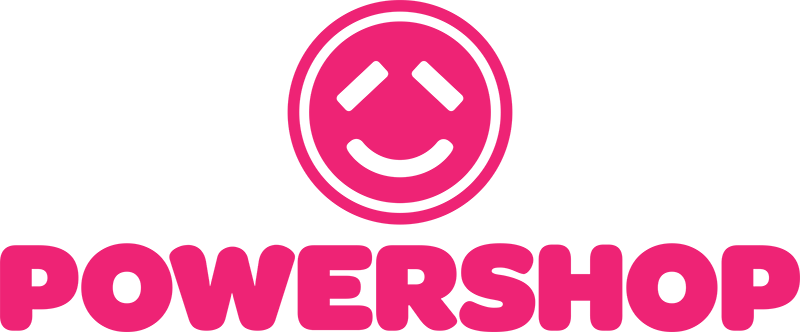 Powershop
Powershop NZ sprung to life in 2009, backed by Meridian Energy. Powershop focused on making shopping for electricity easy and enjoyable, and created the tools people need to understand how much power they use, giving them the control to lower their bills.
Ten years on, Powershop has more than 70,000 residential and business customers and is available almost everywhere, from the Far North to Bluff. They also reckon they're New Zealand's most-loved power company, with both a 2018 People's Choice Award from Consumer NZ, and the Canstar Blue award for Most Satisfied Customers – Electricity Providers.
Thousands of Kiwis are currently getting a great deal on their power through Powershop. If you take a look at Powershop reviews on Glimp, you'll see they have an average rating of 4.6 out of 5 stars from everyday New Zealanders just like you!
Want to compare power companies like Powershop against your current provider? Head on over to our power comparison tool!
What are the benefits of switching to Powershop?
Looking for the cheapest power provider in NZ? Powershop is one of the leading electricity companies in the country, offering great value power plans for their customers.
When you sign up with Powershop, you'll not only enjoy great electricity prices, you'll reap a number of benefits too...
No fixed term contracts
Powershop understand that you can't predict the future, so they won't lock you into any sort of long term contract when you switch over to them. You have the flexibility to check out at any point, without having to pay any sort of early termination fee or penalty.
They make it easy for you to join them, and easy to leave them if they aren't the right fit for you.
You get to pay when it suits you
At Powershop, you get to pay when it suits you - you can choose how you pay and when you pay, and you can easily change this if you need to. There are no paper bills, just flexible payment options for your electricity.
You can pay for your electricity by credit card debit, direct debit or debit card, or even with cash at a PostShop through a Powershop Recharge Card.
Get power credit for free
When you sign up with Powershop, you'll automatically get $150 of FREE power over your first year! As well as free account credit, you can easily earn more credit by referring friends to Powershop. For each friend referral, both you and your friend will get $100 of free power credit!
Powershop rates
Powershop don't have 'power plans' as such - instead, they offer the best possible price for your home based on where you're located, how your meter is set up and the amount of power you use throughout the year.
It's easy to find Powershop rates for your household - you can either compare power plans online with us at Glimp, or head on over to the Powershop website where you can get a price estimate.
Is Powershop right for me?
Thinking of switching over to Powershop? If you'd like to see how other Kiwis rate them, you can view all of the Powershop reviews here. Otherwise, you can easily compare electricity prices to see if Powershop have the best deal for you.
Whether you're based in Wellington, Christchurch, Auckland or Dunedin, we'll help you find the best power prices for your area. It's easy to compare power plans, and even easier to switch and save online!