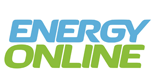 Energy Online
Energy Online is a New Zealand power company that was founded in 1999. They make power simple for you, and have everything you need in one place, at a good price, including electricity, natural gas and LPG bottled gas.
Energy Online have done all the thinking for you and came up with ways to deliver amazing energy solutions. As well as offering great electricity and gas prices, they don't tie you up in contracts.
Rather than leaving you in the dark, Energy Online have made their electricity prices and plans simple and easy to understand, so you can find a plan that suits your home or business best.
Additionally, they are an award winning power company, which is pretty cool. They have won the Roy Morgan customer satisfaction award for 2011, 2012 and 2013. That's an outstanding commitment by Energy Online NZ to give their customers what they need for great power solutions.
Benefits of switching to Energy Online
There are a number of great reasons to choose Energy Online as your electricity provider. As well as providing flexible no contracts, you'll receive a 20% prompt payment discount on your electricity or natural gas bill when you pay on time and in full each month!
Energy Online also have a convenient and easy to use mobile app, where you can pay your bills, monitor your electricity usage and even order another gas bottle.
The best part about Energy Online is that you can sign up from your mobile, desktop or tablet in only 5 minutes! There's no mucking around - they'll even 'break up' with your current provider for you.
To see prices and plans, you can compare power companies online using our comparison tool, and see if switching to Energy Online will save you money on power.
Ready to switch to Energy Online?
With no contracts and prompt payment discounts, there's plenty to gain by signing up to Energy Online! You can easily compare your current power provider against Energy Online, as well as other top NZ companies, and see how much you'll save by switching. See our review of Energy Online to see how they fare against other power companies.
Just let us know a few details about your location and power needs, and you can compare power deals to find the best plan and price for your needs.