Energy Online Power Plans
Energy Online is a New Zealand power provider, and a subsidiary company of Genesis Energy Limited.
Purchased by Genesis in 2002, Energy Online is currently focused on servicing a rapidly growing customer base in the North Island. It currently has over 70,000 customers and growing. There are several perks involved with joining an Energy Online electricity scheme, including competitive prices and no contract options. If you're thinking about joining Energy Online NZ but are unsure about whether to make the final commitment, maybe we can help - compare New Zealand power providers today to get the best deal for your power needs.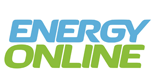 Why sign up with Energy Online?
Energy online offers many practical perks to its customers such as fixed term fixed price and no contract options, a 20% prompt payment discount and zero charge if you want to leave your plan right away.
Like the sound of that, but still unsure about which company to pick? Compare electricity providers now with glimp.
Energy Online rates
Energy Online is committed to offering competitive rates, with perks to match.
An average Low User Plan customer is likely to pay around 37.5 cents per day for power, whereas a Standard User Plan customer is estimated to pay closer to $2.90 per day for power with Energy Online.
Energy Online Plans
Standard User Plan
The Energy Online Standard User plan is for those who use higher amounts of power. This could be those powering a large family home or holiday house. The great thing about Standard User Plan customers is that if they use over a certain threshold of power units per year, they actually start to save on their power bill.
Low User Plan
The Energy Online Low User Plan is great for those powering smaller places - a studio apartment, for example. Using less units of power means that it's reflected in your power bill - if you use under a certain threshold per year, you save massively on the Low User Plan.
Energy online buys from the national grid, which is supplied from a mix of renewable and non-renewable sources.
Yes you can - Energy Online claims to be able to move your power address in five minutes.
Compare Energy Online power plans now.
Compare Energy Online to other New Zealand power retailers using glimp.