Vodafone Phone Insurance in NZ
Looking to protect your recently purchased mobile phone? Vodafone phone insurance has got you covered! Vodafone are one of the leading full-service telecommunications companies in NZ, renowned for providing Kiwis with mobile phone and broadband services throughout the country. With so much success with their mobile and internet offerings, they now offer phone insurance through their Vodafone PhoneInsure.
PhoneInsure covers the mobile phone that you purchased from Vodafone, so long as it contains your On Account SIM card.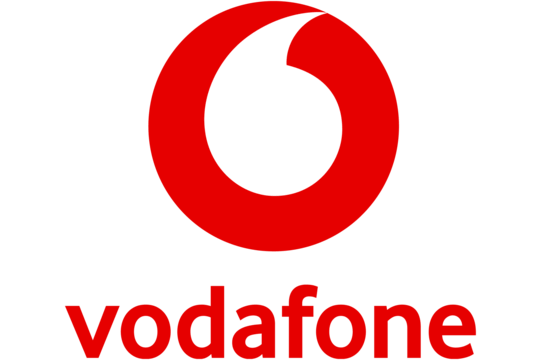 What are you covered for?
Vodafone PhoneInsure offers significant benefits in its cover. When you sign up for a policy, you're covered for:
Up to $2,100 should your mobile phone be lost, stolen, or damaged
Any accessories you use with your phone for up to $150 if they are lost, stolen, or damaged at the same time as your mobile phone
Unauthorised usage credit for up to $1,000 should someone use your phone after it was lost or stolen
Temporary rental costs of up to $500 if your phone is lost, stolen, or damaged while travelling overseas
Of course, you also need to take note of any exclusions in your policy. For one, a Vodafone insurance excess of $200 to $250 applies if you take out a second claim within the 12 month period. PhoneInsure's standard practice is to review your policy if you make two claims within a 12 month period. Certain incidents will also not be covered in your policy:
Intentional damage from you or anyone acting on your behalf
If you fail to take proper precautions to safeguard your phone from loss, theft, or damage
If the mobile phone was left unattended or if you forgot where you last placed it
If it's possible to make a claim with your manufacturer, supplier, or insurer
Problems caused by manufacturing faults, wear or tear, or if it's caused by a virus or as a result of not following the manufacturer's instructions
Find a Vodafone phone insurance deal at glimp!
Find your preferred Vodafone phone insurance deal here at glimp! Find the appropriate cover from Vodafone today with the help of our free comparison tool!
Compare with glimp
With so many great mobile phone insurance providers out there, it can be very time-consuming to browse through the different providers and take note of all the policy details.
That's why glimp has done the hard work of sorting them out based on your individual preferences, leaving only the relevant deals for you to choose from. Best of all, our tool is 100% free to use!
Simply enter a few details and our tool will filter the results, allowing you to view deals tailor-made to your preferences. Save yourself a significant amount of research time and find all sorts of policies, including the latest Vodafone phone insurance deals, when you compare with glimp.
Why compare with glimp?
We save you time & money
Easily compare phone insurance policies and find the best policy from Vodafone in just a matter of minutes.
Best place to compare phone insurance policies
Thousands of Kiwis have already made the switch and used our services for their insurance needs. We'll help you find the best insurance for your needs too, including the latest Vodafone phone insurance deals!
Compare phone insurance for free
glimp is 100% free! You pay us nothing regardless of which provider you switch to or choose.
They talk about us
We've been mentioned by various news outlets such as stuff, nzherald, Solarcity, Truenet, nbr, and many more.

Vodafone phone insurance in NZ: Things you need to know
Can I purchase Vodafone phone insurance at any time?
Unfortunately not - Aside from being an On Account contract customer, Vodafone only issues PhoneInsure under the following circumstances:
When you purchase the insurance at the same time you purchase your mobile
If your mobile phone was purchased from a Vodafone store or online store, or as part of a mobile upgrade, within 30 days of the date it was purchased
If you've received a personalised marketing offer from Vodafone
This doesn't apply to prepay customers at the time of loss, theft, or damage. Your Vodafone insurance cost depends on the damage incurred by you or your phone. Also, the cover only applies to a single phone and the accessories used with that device.
Does Vodafone advise their customers if there are any changes to the policy?
Yes - Vodafone sends out at least a 30-day notice if your monthly policy is set to change.
How do I make a Vodafone insurance claim for a temporary rental mobile if my device is lost, stolen, or damaged while I'm abroad?
First, you'll need to retain the necessary receipts for the rental phone provided. Upon returning to NZ, you can lodge a claim with the PhoneInsure team by calling 0800 505 021. They will ask you to provide your receipts as part of your overall claim lodgement.our debt has something to do with your utilities, you can contact your providers to see if you can work out a payment plan. As for loans, you can look into secured loans if you have collateral that you can put forward.