Compare Phone Insurance & Save
Finding the best phone insurance companies for you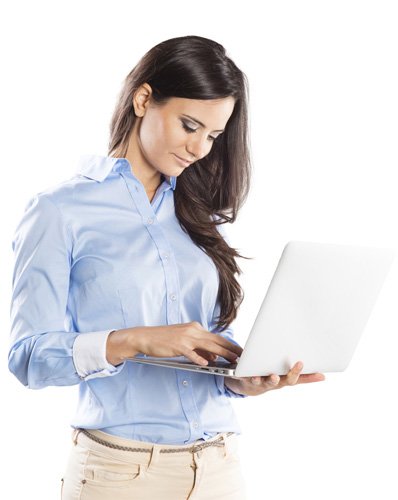 What is phone insurance?
Mobile phone insurance is an insurance which is designed to cover your phone if it is accidentally damaged, lost or stolen. Some policies also provide cover for any charges, texts, calls and data incurred from your mobile plan after your phone is lost or stolen. It's one of those things that you may not think about until it's too late - but it can make a world of difference if something were to go wrong with your phone.
With the rise of smartphones and how expensive they are, it is no surprise that phone insurance is growing in popularity in New Zealand. Considering how often we use our phones, it makes sense to insure them - phone cases can only do so much!
If you have a history of broken, lost or stolen phones, or you've invested a lot of money in purchasing the one you have now, it's highly recommended that you take out phone insurance.
New Zealand phone insurance companies
With phone insurance growing in popularity across the country, many of New Zealand's top providers are offering very competitive prices and plans.
To help you find the right insurance policy for your needs, we've gathered the best value plans from the leading phone insurance providers in NZ; Vodafone, Spark and Cove
How does our mobile insurance comparison work?
Finding the right mobile phone insurance at an affordable price is easy here at Glimp. You can quickly compare phone insurance from New Zealand providers, including Cove, Spark, and Vodafone so that you can get the best deal available. Here's how our mobile insurance comparison works.
Quick and easy to use
Our comparison is made to be quick and easy for you to use, so that you can spend less time comparing and more time doing the things you love. By compiling each and every mobile insurance policy into one page, it super simple to compare the policies and will save you loads of time. It only takes a few minutes to compare phone insurance in NZ with glimp.
Find your best deal, free of charge
Finding the best mobile phone insurance policy at an affordable price is easy here at Glimp. You can quickly compare phone insurance from New Zealand providers, including 2 Degrees, Spark, Vodafone and more! Not only will you be able to find the perfect phone insurance policy with glimp, you'll be able to find it at no extra cost! It's free to compare with glimp.
Get the latest deals
We'll let you know all of the latest phone insurance deals, and list them by price and benefits - so you can make an informed decision about which plan will best suit your needs. We're always updating our website so that you can see all of the newest phone insurance policies available.
Start saving on your phone insurance premium
By comparing phone insurance policies, you'll be able to see if there is a better policy for you and you can see any opportunity to save on your insurance. Start comparing now to see if you can start saving on your phone insurance premium - we've helped plenty of other Kiwis do the same. Now it's your turn to compare, switch and save with glimp.
Why compare phone insurance with glimp?
We save you time & money
We will find a mobile phone insurance company for you. Find the best phone insurance in minutes.
Best place to compare phone insurance
Best site to find a phone insurance company in NZ for your needs.
Compare phone insurance for free
glimp is 100% free! Whether you want to get more info or go with chosen phone insurance provider, you pay nothing.
What our customers are saying:
Latest phone insurance articles from glimp
Sep 16, 2020
The Most Common Smartphone Issues to Look...
Back in the days of old cellphones, problems weren't as complicated. Most of these usually involved the hardware such as a non-responsive...
READ MORE
Jul 14, 2020
What does mobile phone insurance cover?
New mobile phones are being launched every few months and the latest phones are getting smarter and smarter. They do come for...
READ MORE
Compare phone insurance policies
Have a smartphone? Find the protection for it - don't put it off any longer.