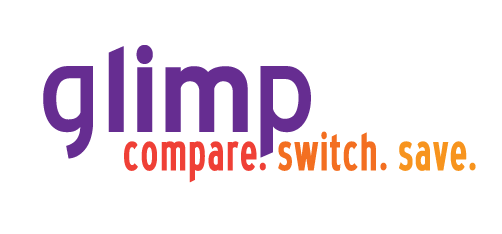 KiwiSaver Institutions
The choice to take your KiwiSaver investment seriously is important, and being with the right provider can save you tens of thousands over the course of your lifetime. There's a huge range of providers out there to compare who all want you to sign up with them. Some of these providers are banks while others are finance companies, and just because you already have an account with one of these providers doesn't mean they are the best to look after your KiwiSaver. One of the most important factors is age, the best performing KiwiSaver will mean different things based on how old you are. If you are nearing retirement, you'll want something that is safe and stable, so you won't lose any of this fund you've spent so long creating. However, if you are young you'll want to chase the biggest gains since you'll be in more of a position to bounce back.
Compare 13 best KiwiSaver Institutions in New Zealand
ANZ KiwiSaver Scheme
The ANZ KiwiSaver scheme is one of the most proven schemes for KiwiSaver in New Zealand. They have proactive and disciplined management alongside years of experience to make you money work harder for you.
ANZ also offer some great services for first home buyers, so if you're looking at using your KiwiSaver to get on the property ladder, then ANZ could offer some great advice to get you set up. ANZ also make it as easy as possible for you to manage your KiwiSaver. You can track and manage it online through internet banking - by logging into your online ANZ KiwiSaver account, or on their GoMoney app. They also have a myriad of branches that extend all up and down the country, you can go anywhere and talk to an expert on KiwiSaver to work out what will work best for you. Use glimp's KiwiSaver comparison to search through the different funds that the ANZ KiwiSaver scheme offers.
ASB Kiwisaver scheme
ASB's Kiwisaver scheme provides a range of great funds to choose from! With funds for low growth but safety for your money then funds like NZ Cash or Conservative are the way to go. Looking for more average growth? Well ASB kiwisaver funds like Moderate or Positive Impact have you covered!
Otherwise, if you are looking to have high returns then the best funds ASB has to offer are either their Balanced or Growth plans. No matter what you are looking for in a kiwisaver plan, ASB has you taken care of! ASB also makes sure that managing your kiwisaver is as simple as possible with their easy to use online service and mobile app. With access to these sites you will be able to add money or even change funds at your earliest convenience, no matter where you may be. Withdrawing from your ASB account is also relatively straightforward with ASB's great customer service team. Whether you are looking to buy your first home or are ready for retirement, ASB can help you get what you can from your kiwisaver. To see if ASB's kiwisaver scheme is the right choice for you, use glimp as a kiwisaver comparison, comparing ASB to all other NZ kiwisaver providers or have a look below to see what else ASB's kiwisaver scheme could offer you!
BNZ KiwiSaver Scheme
KiwiSaver helps Kiwis attain two of the most important things in life; a first home and a comfortable retirement.
It is a work-based voluntary savings initiative where you regularly contribute a certain percentage of your income (either 3%, 4%, 6%, 8% or 10%) that is supplemented by a contribution from your employer and from the government; this money can only be withdrawn if you are buying your first home, moving overseas permanently, suffering from significant financial hardship, seriously ill or are eligible for NZ Super (the current age of eligibility for this is 65). KiwiSaver schemes are managed by private companies like the Bank of New Zealand; because you can choose which KiwiSaver provider to invest your money in, it is important to know the various schemes offered by the different providers- luckily glimp can provide you with a KiwiSaver comparison. BNZ can be an excellent option for those looking to invest in KiwiSaver- they are the recipients of the 2019 Canstar Outstanding Value award for their Kiwisaver scheme, and offer their KiwiSaver scheme members numerous benefits and options so you can start working on saving for the things that matter!
Booster KiwiSaver scheme
Booster is a Kiwi financial services company based in Wellington that has been looking after New Zealander's money since 1998. Booster's KiwiSaver scheme is distinctly different from other companies' schemes as it offers two certified socially responsible investment funds for KiwiSaver members to invest in.
Booster applies a responsible investment approach to all their KiwiSaver and Investment funds, which means that they consider a range of environmental, social and governance (ESG) factors when they decide what they should invest your money in. Furthermore, Booster also offers a specialised socially responsible investment fund that uses a negative screening approach to exclude investment in nine socially controversial industries, including those industries involved in the manufacture of arms and weapons, nuclear weapons manufacturing and auxiliary services, tobacco companies, and alcohol companies among others. Booster is therefore a perfect KiwiSaver provider for you if you are concerned about where exactly your money goes; they also offer a range of funds to choose from, and can track a strong performance in the management of their funds.
Fisher Funds KiwiSaver Scheme
Fisher Funds provides an excellent KiwiSaver scheme to over 270,000 customers throughout New Zealand and are the 2019 recipients of the SuperRatings Platinum award for their Fisher Funds KiwiSaver scheme. Fisher Funds stand out from other KiwiSaver providers as they are a specialist investment manager, with their singular focus being on delivering fantastic investment returns.
Their investments team is one of New Zealand's largest, and over twenty years of experience ensures that their KiwiSaver scheme remains one of New Zealand's best. Fisher Funds's KiwiSaver scheme operates under the name of Fisher Funds TWO; this scheme offers six main funds to fit any type of saver: it doesn't matter if you're saving for your first home or for your dream retirement, Fisher Funds can offer the right fund for you. However, it is always important to make sure that you are saving the most that you can; here, glimp comes in handy as you can compare Fisher Fund's various KiwiSaver Funds to other KiwiSaver providers, and start your smarter saving today! Use glimp's KiwiSaver comparison now to see if Fisher Funds are the perfect KiwiSaver provider for you .
Generate KiwiSaver Scheme
Generate is a KiwiSaver provider that is often overlooked when people come to decide which provider they should invest with. Despite this overlooking, Generate can be a great KiwiSaver provider whose scheme can work extremely well for you.
Generates KiwiSaver scheme has been rated as Gold by SuperRatings for the past four years and in the Morningstar KiwiSaver survey to June 2019, all three of Generates KiwiSaver funds ranked either first, second or third for their one year and five year performances. Generate are KiwiSaver specialists with a focus on retirement savings, with all their funds run by investment managers who carry out extensive research on all prospective investments. Finally, in their new member survey, 97% of Generate KiwiSaver members rated them as four or five out of five when asked: "Can you rate the experience out of 5– with 1 being not very informative or helpful and 5 being really valuable information and a good use of my time." To find out if Generate is right for you, compare KiwiSaver providers now with glimp!
Juno KiwiSaver Scheme
The Juno KiwiSaver Scheme is a new KiwiSaver scheme starting in 2018 that offers lower fees than other KiwiSaver providers, and aims to outperform the market to help your KiwiSaver balance grow.
Junos predecessor, PieFunds, was established in 2007 by a registered teacher and educator, and their website additionally offers financial and investing advice so that your overall financial literacy can improve, leading to wiser decisions and more growth for your KiwiSaver. As a new KiwiSaver provider, Junos performance has kept up with other providers and has potential to get consistently better, providing you with greater returns and a better retirement. If you're not sure if Juno is right for you, a comparison of Juno's KiwiSaver scheme with other providers can be undertaken here on glimp.
Kiwi Wealth KiwiSaver Scheme
Kiwi Wealth is a 100% New Zealand owned investment company that is part of the same group as KiwiBank; it's KiwiSaver scheme thus works well for KiwiBank customers; the company is ultimately owned by the NZ Super Fund, ACC and NZ Post, so its profits stay in New Zealand too.
Kiwi Wealth pride themselves on their distinctly Kiwi identity; Kiwi Invest, their in house investment management team, manages the underlying investments in their members accounts, with your money being invested into important NZ projects (and is also invested overseas, helping to diversify your investment), and their NZ based specialist customer service team is available by call or email to answer any questions you may have about your investment. Kiwi Wealth's KiwiSaver scheme helps you save for arguably two of the most important things in your life- a first home and a comfortable retirement- by contributing a portion of your income regularly into a KiwiSaver account, which then has its funds supplemented by your employer and the government. It is important to make sure you are using the right KiwiSaver fund so that you can maximise your earnings; glimp's KiwiSaver comparison makes this easy so that you can start saving for the things that matter sooner!
Mercer KiwiSaver Scheme
The Mercer KiwiSaver Scheme offers a wide range of benefits, investments and services to help anyone, regardless of age, financial situation, or aptitude for risk, achieve what they want to.
Mercer are often overlooked when it comes to choosing a KiwiSaver provider however they give you one of the most flexible KiwiSaver schemes available (with seven options to choose from), offer support and financial advice for free via their expert financial advisors and have a strong track record in investment performance across all seven of their funds. It doesn't matter whether you are saving for your first home or planning for retirement, Mercer can cover you. Compare KiwiSaver policies today with glimp and find out if Mercer is right for you to achieve your financial goals and gain the things in life that matter!
Milford KiwiSaver scheme
Milford Asset Management can be a fantastic choice for KiwiSaver users- they are the winners of the 2018 and 2019 Consumer NZ People's Choice Award for overall KiwiSaver customer satisfaction and have one of NZ's largest investment teams.
The strong performance from this team has been reflected by their winning of the Morningstar KiwiSaver Fund Manager of the year award in 2013, 2014, 2016, 2018 and 2019. Milford offers their investors a range of choices when it comes to KiwiSaver schemes, and are experienced with a range of investment options. As always, it is important to compare KiwiSaver schemes so that you're getting the best for your money; Milford however does stand out as one of NZ's most trusted KiwiSaver providers and offers many different funds.
Simplicity KiwiSaver Scheme
Simplicity is a not for profit KiwiSaver provider that is out there to provide the best investment opportunity for Kiwi's with 100% transparency. The fees that they charge literally just cover the cost of running, there is no space for other profit charges.
Simplicity also offer options for easy switching between funds with no charge at all. Simplicity investment funds come with forecasting features so you can see how your investment might be affected by changing funds or increasing your contributions. They also know that KiwiSaver investments are often a family affair, so offer linked accounts as an option. You can create a single centralised login and be in control of multiple KiwiSaver accounts. They offer four different fund types so that every base is covered regardless of what you are looking for. Simplicity also make sure that it's simple for you to join them, you can make the switch in only 2 minutes. Start comparing KiwiSaver schemes with glimp now to see if Simplicity are the right provider for you.
SuperLife KiwiSaver Scheme
If you're looking for low fees and flexibility with your KiwiSaver scheme, look no further than SuperLife. They offer some extremely low annual fees on their funds. This means you can keep more of what you make and have more in your account for your retirement.
You can compare their fees against other providers here on glimp. They also follow a passive investment philosophy, so they chase long term sustainable growth instead of quick high-risk gains. SuperLife also make their scheme as flexible as possible for you. If you're self-employed or not working, you can choose exactly how much you want to save, and if you are working, you get to choose if you want to make any extra contributions whenever you want. There are also a range of investment options that you can cycle through at your leisure. The SuperLife Age Fund is quite popular, as it adjusts your investment mix based on your age. The ethical fund is also quite popular as it excludes investments in companies that don't meet a specific set of ethical criteria.
Westpac KiwiSaver scheme
Joining KiwiSaver for your KiwiSaver can be incredibly valuable. Westpac can help you keep all of your accounts online and in one place. This way you'll be able to monitor how your investment is tracking, make extra contributions or change the fund that your money is going into.
With Westpac you'll have the choice between 6 different funds, so no matter which situation you're in there'll be something for you. You can also earn Westpac hotpoints for your credit card account if you decide to join Westpac for KiwiSaver. Westpac do everything they can to make sure that it's as easy as possible for you to make the switch from your current KiwiSaver provider to Westpac. They've even been awarded platinum status by SuperRatings for the past 6 years, you can see how they stack up against other providers here on glimp.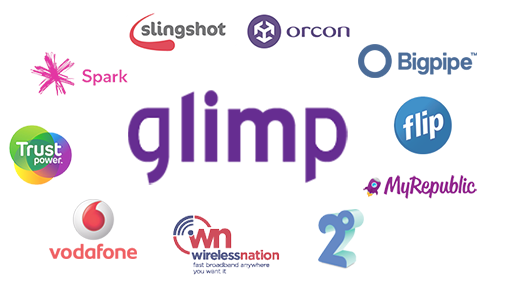 glimp is a comparison website for utilities, such as broadband, power and gas. glimp has helped thousands of New Zealanders find the best broadband deals since January 2016. The glimp.co.nz broadband comparison and switching service is designed to help you save time and money by finding you the best broadband deal from the right provider at the best price.