Find the best home builder in NZ
Compare home builders in NZ with glimp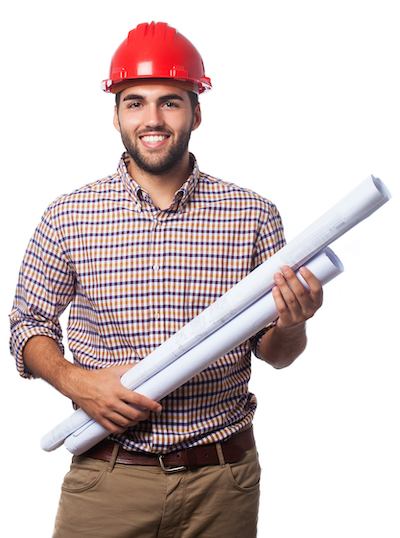 Home builders in NZ
Building your new home can be a stressful time, as everything starts from scratch. However, it doesn't have to be this way, not if you find the right home builder who can build your dream house just the way you want it! With glimp, you can find a home builder that can bring your dream home to life!
Our comparison tool lays down your options, from home builders in Auckland to home builders in Christchurch and everywhere in between, with leading contractors in your area. If you're still unsure about what you're after, we'll help you find the right one in no time!
Thousands of Kiwis have trusted glimp in helping them find a home builder that suits their lifestyle – now it's your turn! Transform your vision into a reality and find your ideal home builder here at glimp!
Designing your home
When you're designing your new home, you'll need to have all hands on deck months before the actual construction begins. You'll need to consider the architectural design, interior design, materials, and other details for your dream home well ahead of time - and this is where a home builder comes in. Your home builder will take care of everything from designing to construction, and renovation when applicable, but you'll need to direct them throughout the process. This is the reason why you'll need to be on the same wavelength as your home builder; in other words, you'll need to understand each other.
Comparing different home builders helps to narrow down your options, as there are so many different home builders in NZ. Among the lot, there's the one perfect for you - and we'll help you find them!
How does our home builders comparison work?
glimp will show you tailored results, fast and easy! Simply set your preferences on the comparison page, and we'll show you results based on your choices. There's a growing number of home builders in NZ, and all of them have their own skill sets and specialties, so it can be tough to decide which to pick. Luckily, here at glimp, we'll save you the time and hassle by comparing them for you - from new home builders in Auckland to home builders in Warkworth, and everywhere in between.
Quick and easy to use
Our comparison tool gives only the important details that you need to know. With just a few clicks, you'll get quick results tailored to your individual needs. We value every second that you spend with us, so we'll make sure that you get what you came for. Our comparison tool is always available for your convenience, so feel free to jump right in, anytime and anywhere!
Find your home builder, free of charge
We're dedicated to helping you find the right home builder for your needs. While other websites may charge you to use their comparison services, we won't charge you a penny. You can compare offers with us and save both time and money!
Get your tailored results
We get straight to the point, so that you can focus on the details of your new home. We'll ask a few questions to get you started with your search, so that we can give you our best recommendations based on your individual preferences.
Why compare home builders with glimp?
We save you time and money
We've helped thousands of Kiwis just like you save time, money, and effort. Simply tell us your location, desired number of rooms and your budget, and we'll help you find the home builder that matches your needs best.
Best place to compare
Glimp uses a comprehensive comparison tool that filters home builders depending on your preferences. We ensure to give you only the most accurate results, so that you can focus on what truly matters.
Compare home builders for free
On top of our quick and easy process, our comparison tool is 100% free! No matter where you are in NZ, or what you're looking for, it'll cost you nothing to use our service.
They talk about us
Glimp is a trusted comparison website in New Zealand, renowned for helping thousands of Kiwis every day. Stuff, NZ Herald, SolarCity, Truenet, NBR, and many more talk about us.
Types of home builders
If you're aiming for a budget-friendly home, tiny home builders may suit you best, as they can build luxury small homes without the luxurious price tag. Tiny homes can be built at a fraction of the price of a normal residential home, so it's a perfect option for first time home buyers.
You'll find this type working on projects for expensive offices and professional spaces. Their equipment is highly efficient and expertise is proven in creating efficient and durable homes, but for a more high-end price. They'll do everything from start to finish, and all the customer needs to do is to ensure the budget and the construction land are there and ready to go.
The sky's the limit when it comes to custom home builders, as they'll construct your house exactly how you want it. Custom homes are fairly popular nowadays because they give a sense of identity to living spaces. Things that you'll need to consider here are regulations in your community, your budget, and design.
What our customers are saying:
Make your dream home a reality
Look for the home builder in NZ that suits your needs today!