Find the best hairdresser in NZ for you
Compare Hairdressers with glimp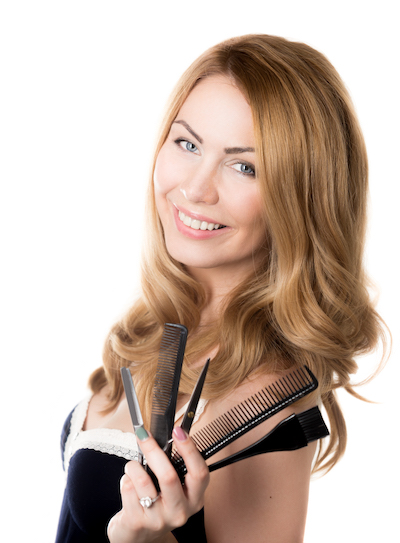 New Zealand hairdressers
On the hunt for a hairdresser that you can trust? Here at Glimp, we'll help you get the ultimate glow-up by finding you the best hairdresser for your needs. As your hair is your crowning glory, we want to make sure that you'll wear it proudly. Our comparison tool allows you to compare all the different hairdressers in your area, to sort out the one that best caters to your needs. Whether you want a complete transformation, or a little trim - we'll find a hairdresser that suits you in no time!
Thousands of Kiwis have trusted Glimp in their search for the best hairdressing services – now it's your turn! Get ready to look your best with NZ's top hairdressers!
Best hairdressers in New Zealand
New Zealand's hairdressing services are world-class and innovative. To help you find your perfect stylist, we'll provide you with a range of choices - from Hamilton hairdressers to Lincoln hairdressers and all the hair stylists in between. But because there are so many promising prospects in NZ, you'll also need to determine which suits you best.
Look forward to a more confident you, and find your ideal hairdresser using our comparison tool. Let Glimp be the red carpet to welcome your glow-up - compare amenities, prices, location, and hair services with us today!
How does our hairdresser comparison work?
Glimp will show you tailored results, fast and easy! Simply set your preferences on the comparison page and we'll show you results based on your choices. There are hundreds of hairdressers scattered throughout the country, but there's always THE one for you. We'll help you find the one for all your colouring, cutting and styling needs.
Quick and easy to use
Our comparison tool gives only the most important information, and never the mediocre details. We value every second that you spend with us, so we'll make sure that you get what you came for. Our comparison tool is always available for your convenience, so feel free to jump right in, anytime anywhere!
Find your hairdresser, free of charge
We're dedicated to helping you find the right hairdressers based on the style, hair care, and treatment that you want. Best thing of all, our comparison tool is 100% free! Comparing services with us won't cost you a penny.
Get your tailored results
We get straight to the point, so that you can focus on moving forward with your chosen hairdresser. We cut out the fluffs and show you only the details that matter. We'll only ask a few questions such as your estimated budget, preferred location, and desired services. From here, we'll show you all the best options in your area.
Hairdresser FAQ
Do you have any questions about hairdressers in NZ; such as who can provide specific services such as hair colouring, perming, and straightening? Find out more about world-class talents in different salons and locations, including hairdressers that take Afterpay and Oxipay.
Why compare hairdressers in NZ with Glimp?
We save you time and money
We've helped thousands of Kiwis like you save time, money, and effort. Simply tell us your location, services preferred, and estimated budget; and we'll help you find the hairdresser that matches your needs best.
Best place to compare
Glimp uses a comprehensive comparison tool that filters world-class hairdressers depending on your preferences. We ensure to give you only the most accurate results for the finest stylists in the country.
Compare hairdressers for free
On top of our quick and easy process, our comparison tool is 100% free! Whether you're looking for a hairdresser that specialises in blonde hair or a hairdresser that can cut men and children's hair, it'll cost you nothing to use our service.
They talk about us
glimp is a trusted comparison website in New Zealand, renown for helping thousands of Kiwis every day. Stuff, NZ Herald, SolarCity, Truenet, NBR, and many more talk about us.
Hairdresser criteria we compare
Services that hairdressers provide is the most important criteria when choosing a hairdresser, as it boils down to the skill set. Diverse services suggest that the talent pool has hands on a variety of styles, treatment, and cuts. On the other hand, specialisation suggests expertise and a cornerstone in particular services.
When choosing hairdressers, it helps to know what services they provide, including colour treatment, hair cutting and trimming, contouring, straightening, and perming. You should also consider packages they may offer, and if they can provide styling for women, men, and children.
This includes the materials and facilities that they use for hairdressing - from the seats to the scissors. You should also consider how they maintain their grooming materials; in other words, are the brushes and scissors that they use clean? How do they maintain cleanliness throughout the salon? All of this contributes to whether they are the right hairstylist for you.
What's the customer feedback like on the hairdresser's services? As a client, it helps to set expectations based on what other customers are saying, especially if it's your first time booking in with a particular hairdresser. Despite the big number of hairdressers in NZ, they're narrowed down to the ones best suited for you based on customer reviews.
Hairdresser portfolios are there to give you an idea on their creativeness, work and delivery. This is similar to fashion design wherein there are techniques and technicalities, but the application per artist varies. As part of your preparation to find the right hairdresser, you should check out their portfolio to set expectations.
What our customers are saying:
Transform your locks with NZ's best hairdressers
Don't wait any longer and start comparing hairdressers today!