Compare Food Boxes with Glimp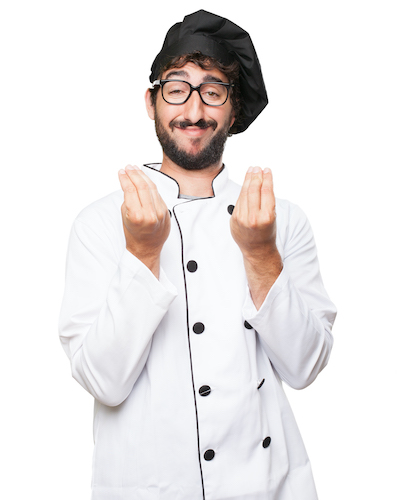 Food boxes in NZ
The demand for food subscription boxes have increased majorly over the past few years, and now many Kiwis are looking for healthier and cheaper food options. Here at glimp, we'll help you find the best food boxes based on your preferences, no matter where you are in NZ. We compare emerging food delivery boxes across the country, making it easy for you to find one that best suits your needs.
Our comparison tool lays down the need-to-know facts on all the different food box companies in NZ - including their ingredients, meal plans, location, and other details. We compare results side-by-side on a single page, so that you can conveniently see all of your options. Whether you're looking for a vegan food box, a keto food box in NZ, or you're not quite sure what you're after, we'll help you find the right one in no time!
Thousands of Kiwis have trusted glimp in their search for the best food box that satisfies all their cravings – now it's your turn! Get ready to create the best meal plan for you and your family by comparing options here at glimp!
Customise your meal plans
Food subscription boxes are a way for you to select and combine vegetables, fruits, dairy, and other essentials foods to create your own meal plan. More Kiwis are turning to food boxes to get healthy - and affordable - food options. If you're unsure about what to pick, some food boxes can do the selection and create a meal plan for you. As there are so many promising prospects, you'll need to determine which company offers the best box for your needs.
Ready to sign up to a food subscription box? You'll be in good hands when you use glimp's comparison tool to compare the leading food box companies in NZ!
How does our food box comparison work?
glimp will show you tailored results, fast and easy! Simply set your preferences on the comparison page, and we'll show you results based on your choices. There's a growing number of food boxes in NZ, and all of them are offering great meal choices, so it can be tough to decide which to pick. Luckily, here at glimp, we'll save you the time and hassle by comparing all the different options based on your location, meal plan, number of people, ingredients, and more.
Quick and easy to use
Our comparison tool gives only the important details that you need to know. With just a few clicks, you'll get quick results tailored to your individual needs. We value every second that you spend with us, so we'll make sure that you get what you came for. Our comparison tool is always available for your convenience, so feel free to jump right in, anytime and anywhere!
Find your meal, free of charge
We're dedicated to helping you find the right food box for your needs. While other websites may charge you to use their comparison services, we won't charge you a penny. You can compare meal plans with us and save both time and money!
Get your tailored results
We get straight to the point, so that you can focus on customising your food box and selecting the right meal plan. We'll ask a few questions to get you started with your search, so that we can give you our best recommendations based on your individual preferences.
Why compare food boxes with glimp?
We save you time and money
We've helped thousands of Kiwis just like you save time, money, and effort. Simply tell us your location, preferred meal plan, and for how many people, and we'll help you find the food box that matches your needs best.
Best place to compare
Glimp uses a comprehensive comparison tool that filters food subscription boxes in NZ depending on your preferences. We ensure to give you only the most accurate results, so that you can focus on customising your weekly meals.
Compare food delivery boxes for free
On top of our quick and easy process, our comparison tool is 100% free! No matter where you are in NZ, or what you're looking for, it'll cost you nothing to use our service.
They talk about us
Glimp is a trusted comparison website in New Zealand, renowned for helping thousands of Kiwis every day. Stuff, NZ Herald, SolarCity, Truenet, NBR, and many more talk about us.
Our comparison criteria for food boxes
Most importantly, we compare what's inside the boxes. Food boxes may contain produce, dairy products, fresh meat cuts, dairy items and other food essentials. We consider what constitutes their weekly meal plan and what they have to offer, including the recipes they recommend. Looking into the ingredients they offer allows us to reveal the nutritional value that Kiwis can get from the food boxes.
NZ's leading food box providers set different prices on their ingredients. But, how do you know that they're good value for your money? If they are cheaper than what you usually spend on your weekly groceries, you'll know that the price is just right. We also compare companies based on their promotions and offerings; do they offer a student discount? Or a holiday special for Christmas food boxes in NZ? When you compare food boxes with us, we'll be sure to inform you of any current specials or promotions currently available.
One of the main purposes of food subscription boxes is to save you time and money from having to go to the grocery store. That's why delivery services and times are crucial - the more accessible and the faster the delivery time, the better. A fast delivery is important, as your ingredients have to remain fresh when you receive them.
What our broadband customers are saying:
Find the best food boxes in NZ
Get healthier food options today!